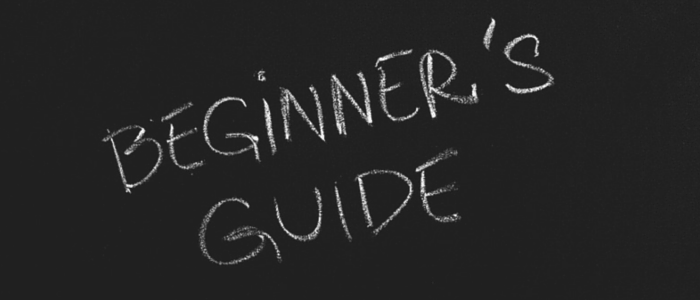 Beginners Guide to vinyl for Cricut, Silhouette, Scan n Cut and other cutting machines.
There is a vinyl for just about every purpose and surface you can think of, but which one is for which purpose?
SELF ADHESIVE VINYL is a flexible material with a pressure-sensitive adhesive which can be applied to all kinds of smooth hard surfaces i.e. signage, car decals, home decorating, glass, mugs, wood, MDF, ceramics, metals, aluminium and some plastics. Just about all self adhesive vinyl can be layered on top of each other, to create some eye catching designs.  A clean dry surface is required for a good adhesion and it is recommend to clean down the surface first with something like Pure IPA Isopropyl Alcohol aka Rubbing Alcohol and leave this to airdry. Do not dry with a cloth as this may leave fibres behind on the surface, which could interfere with adhesion of the vinyl.  Adhesive vinyl comes attached to a silicone  backing, also known as a carrier sheet. When you peel away the carrier sheet you will know it is self adhesive by the stickiness present on the back of the vinyl.
There are many different types of self adhesive vinyl including our Premium range, the gloss and matt ranges, Oracal 651, reflective, fluorescent, chalkboard, holographic, metallic, etched glass, stained glass coloured semi transparent and glitter to name a few. Some vinyl is suitable for outdoors, some indoors and some suitable for both uses. Vinyl with permanent adhesive, (opposed to water-based adhesive) will withstand outdoor use and handwashing better. No vinyl is recommended to be put in a dishwasher.
As a rule of thumb permanent outdoor vinyl has a glossy finish while removable indoor vinyl has a matte finish. Should you wish to remove your vinyl, gentle heat from a hair dryer will soften the adhesive making the vinyl easier to remove.
When placing into your cutting machine always have the vinyl face up and the carrier sheet at the bottom. Cut your design and you would normally look at it (so no need to flip/mirror your design). Do not cut through into the carrier sheet, if this happens decrease your blade settings. Once cut weed out the excess vinyl not required. After cutting and weeding in most cases to transfer your design successfully onto your project you will need some Transfer Application tape. You will weed the excess vinyl not required, cover the cut out decal with the transfer tape, firmly rub / burnish from the back, so as to push the vinyl onto the transfer tape then remove the vinyl's backing sheet. This leaves your decal on the transfer tape ready to place onto your project nice and neat.
If you find your vinyl is not sticking well this may be down to the design being too fine and not leaving enough of a surface area for the vinyl to 'grab' with.  You may need to offset the design or change fonts to make it slightly thicker.
Always try to leave self adhesive vinyl a good 24hours to 'cure' the adhesive giving it a good bond.
Self Adhesive vinyl can also be run through manual die cutting machines like the Cuttlebug, Gemini, Spellbinders, X-Press, Sizzix etc.
PRINTABLE SELF ADHESIVE FILM SHEETS – These can be used with both inkjet and laser jet printers for printing your own custom graphics onto. They will adhere to most smooth surfaces. The sheets are recommended for dry indoor use but can be made water resistant by spraying the finished dry print with a coating of a Inkjet/Laserjet Fixative Spray. Alternatively you could cut the same shape from clear self adhesive vinyl and seal it all in that way. As you cannot use transfer tape with these sheets ( it will likely pull of some of the printed surface) the less complicated the cut is, the easier it will be for you to transfer your cut out design by hand.
STENCIL VINYL – This is a speciality vinyl which can be easily removed and not leave any sticky residue behind and is used for creating stencils for use with paints, inks etc.
HEAT TRANSFER VINYL also known as iron on vinyl or simply HTV is a vinyl made for fabrics. It can be applied to most clothing and many material accessories like bags, canvas shoes.
All HTV can be machine washed and some even tumble dried, just check the laundry instructions supplied for each range.
HTV is not sticky like self adhesive vinyl and is fused to the project using a heat source. This can be a domestic iron or a heat press.  HTV is also available in many different finishes, colours and textures to suit all tastes, we have smooth Prime, textured Flock, Holographic, Glitter, Metallic, Reflective, even some Glow in the Dark, check them all out on our website.
For heat sensitive materials we offer our speedy turbo vinyl with it's 4 second press time so less chance of anything delicate getting spoilt with heat marks.
Some HTV can be layered on top of each other for creative design ideas and others, such as glitter, would require a method called knock out, as nothing much will adhere to a glitter surface, so you 'knock out' the sections that would potentially overlap to remove them. You will find tutorials on this on Youtube.
HTV is usually cut with the clear shiny carrier sheet face down and the duller back side of the vinyl facing uppermost. Your design needs to be flipped/mirrored to read in reverse before cutting it. Do not cut into the carrier sheet as your design needs to remain on this to be transferred onto your project.  Once cut weed away the unwanted vinyl areas to just leave your design on the carrier sheet. Take the sheet, flip it over to the correct view and place on your project ready to be heat pressed, no additional transfer tape is required on HTV. (The only exception to this is our Patterned and Pastel range – see below).
Apply your heat source at the recommended heat temperature for the recommended times (see our Application Guides here  or on the label that came with your vinyl).
Make sure you have no seams or bulk in the way of firm, even pressure being applied or you will not get a successful adhesion of the HTV and it is likely to come off in the wash.
You can make or buy pressing pillows which help lift the decal area and make the seams drop lower and not in contact with the lid of the heat press or the base plate of your iron.  If using an iron please see the article on the blog section of our website so you can achieve the adequate pressure.
DECRA PATTERNED AND PASTEL HTV – our own brand HTV is used slightly differently to regular HTV in that you do NOT mirror/flip your design and you need to cut it with the patterned side up and the carrier sheet on the bottom.  You will also require the special HTV transfer tape to transfer your design onto your project with ease. Do not use the same transfer tape you would use for self adhesive vinyl as that would melt with the heat. Blade settings for this vinyl can be found on our website under the Application Guides.
PRINTABLE HEAT TRANSFER SHEETS – The sheets are manufactured for use with inkjet printers only and are ideal for getting artwork, graphic logos, photos etc onto fabrics. There are different types and the application instructions do differ for each, so make sure to read them before starting. You cannot use HTV transfer tape with these sheets as they will damage the printed image by sticking to it, so the less complicated the cut, the better.  You need a heat source as explained above in the HTV section and do ensure your press or iron reaches the correct temperature before pressing and and that firm pressure is applied so as to activate the process which will seal the printed image into your garment. If the instructions are not followed correctly and your time or temperature is out, then the application may not be successful. If all is followed accordingly along with the correct laundry settings these printed heat transfers will last for quite sometime
Finally,  you cannot print onto regular self adhesive or HTV vinyl unless you have an eco solvent printer and inks, it will just not work using a laserjet or inkjet printer.  But … we do offer a solution to this for you with our inhouse custom print department,  who offer a service for personalised stickers, sign and htv transfers, for more info please email in to print@greenstickmaterials.co.uk