It's a common misconception that the Silhouette and Cricut digital cutting machines only cut vinyl. In fact, all of the Silhouette and Cricut machines that we sell, cut a wide range of materials including speciality papers, cardstock, iron-on heat transfer material, fabric, sticker paper, some woods and some metals (depending on density), as well as various others.
Silhouette[1] machines take different blades for different projects; the 2mm and 3mm Kraft blades can handle thicker materials, and the Autoblades are adjustable between 0.1 and 1mm, making them perfect for thinner materials.  There is also a Rotary blade which is specifically designed for cutting fabrics. They do warn that overly dense materials (metal and wood) and abrasive materials (chipboard and sandpaper) may not cut well and could damage the blade. Similarly, fibrous materials (felt) may not hold together well enough to get an accurate cut. However, there is a 'Test Cut' feature on the Silhouette machines which allows you to try a small cut on a material before you cut the whole design.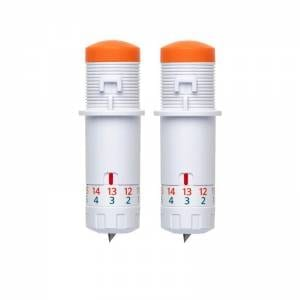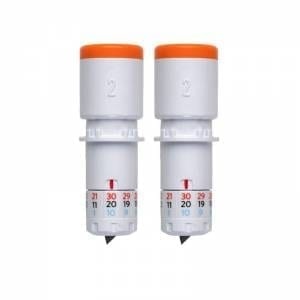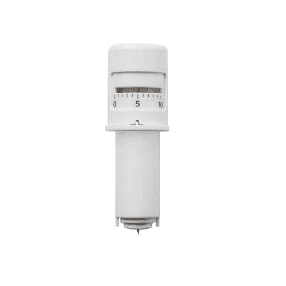 All Silhouette machines we sell have similar qualities but they are all useful for crafting at different levels. In terms of the unique features between the Silhouette Portrait, Cameo 4 and Cameo Plus, it can be hard to tell; this diagram should help you to find the correct machine for you. PDF: Silhouette Venn Diagram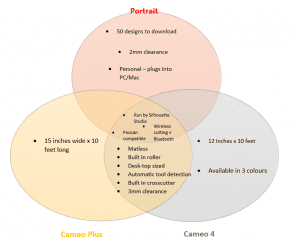 Similarly, Cricut Joy, Maker and Explore can all cut through various materials – not just vinyl. Here is a diagram of the unique features of each of those digital cutting machines. PDF: Cricut Venn Diagram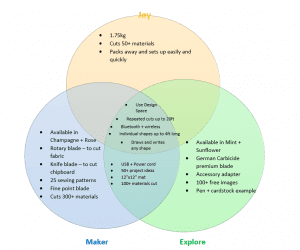 Just like the Silhouette machines, Cricut cutters are able to cut much more than just vinyl. The Cricut Maker can even cut balsa wood[2]. When cutting different materials using the Cricut machines, you need to use different blades. However, certain blades can only be used on certain machines. Here is a list of the most commonly used Cricut blades[3]:
Premium Fine-point blade
Deep-point blade
Bonded fabric blade
Rotary blade (Maker only)
Knife blade (Maker only)
Scoring wheel (Maker only)
Each blade has different qualities for example, the Rotary blade has a rolling motion so it is good for custom projects that require a lot of precision. The blade works best on fabrics. The Knife blade isn't as helpful for detailed and precise designs but it is able to cut through thicker and denser materials like balsa wood and chipboard. The scoring wheel is best used to create crisp creases as it applies a lot more pressure than the other blades. Fine-point and Deep-point blades are both very precise; Deep-point blades should be used on thicker materials. Finally, the Bonded fabric blade works very well when cutting fabrics and garments. When working with different materials, not only should you use the best blade, you also need to be sure that you are using the correct cut settings on the machine [4].Bonded Fabric blade
Now, knowing that the digital cutting machines we sell are able to cut a lot of different materials, you'll be able to make various different things[5] [6]using your Silhouette or Cricut machines such as:
Wooden signs
Stickers
T-shirts/ Hoodies
Phone cases
Sports clothing
Cards/ invitations
Banners
Tote bags
Magnets
Decorative plates
Pillowcases
Temporary tattoos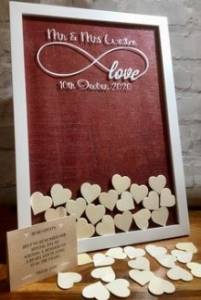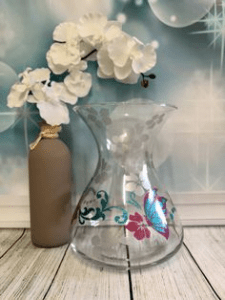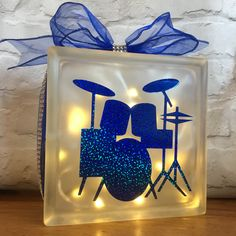 Of course, these are just a few ideas. Once you have a digital cutting machine, the options are endless.
Please remember that we are the vinyl specialists and we don't supply any of the other materials mentioned here. We can give advice on how to cut self-adhesive and heat transfer vinyl but for information on other materials please visit the supplier.
[1] https://www.silhouetteamerica.com/printer-friendly/faq/materials-silhouette-can-cut#:~:text=The%20Silhouette%20is%20designed%20to,sticker%20paper%20among%20other%20materials.
[2] https://cricut.com/en_us/cricut-maker
[3] https://d2e2oszluhwxlw.cloudfront.net/learn/pdfs/design-space/cricut-guide-blades.pdf
[4] https://jennifermaker.com/cricut-maker-materials-can-cut/
[5] https://www.pinterest.co.uk/pin/384494886936426046/
[6] https://cuttingforbusiness.com/100-products-sell-silhouette-cricut/