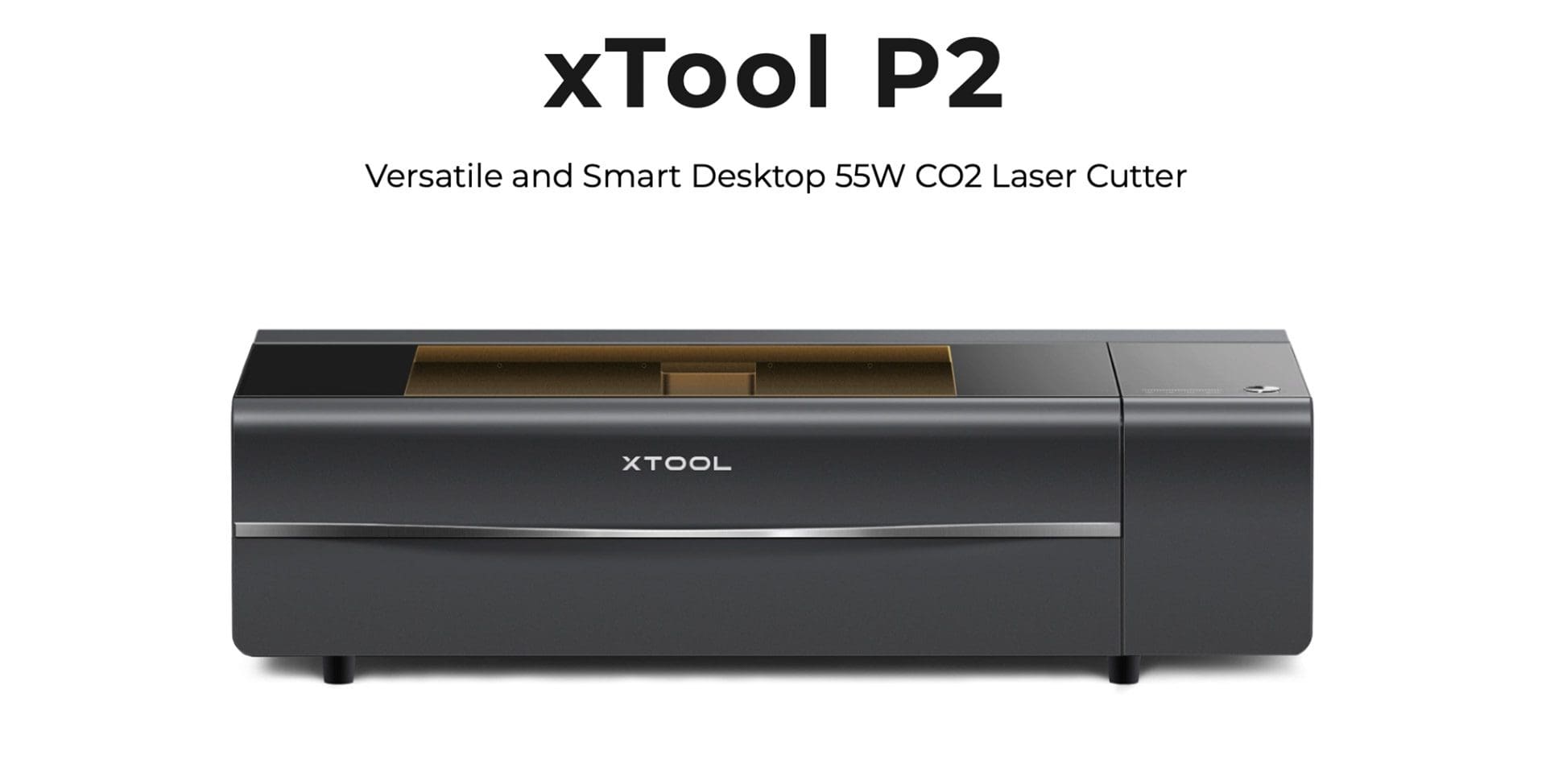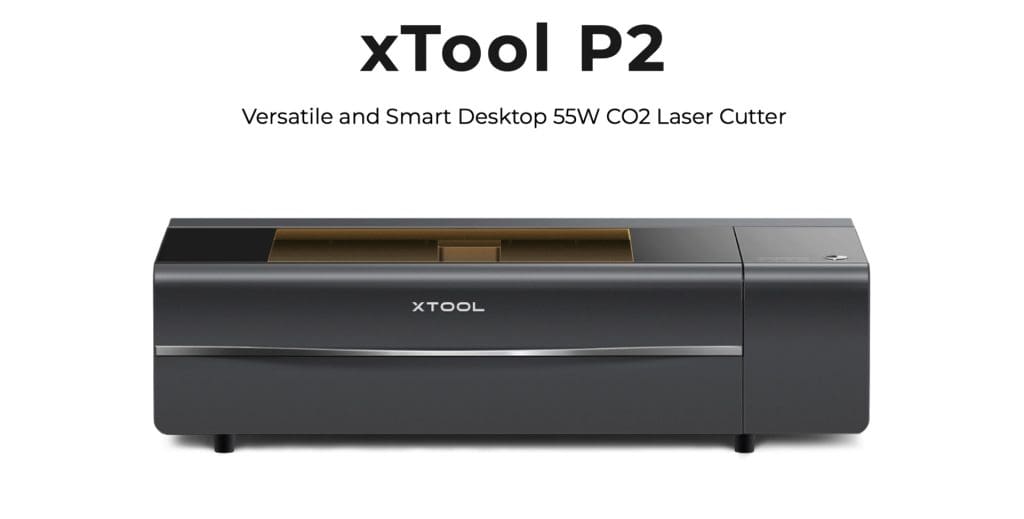 The Xtool P2 55W CO2 Laser Cutter is a cutting-edge tool designed to elevate your creativity and bring your projects to life with unparalleled precision and speed. Whether you're a professional designer, DIY enthusiast, or small business owner, the Xtool P2 is the ultimate solution for all your laser cutting needs.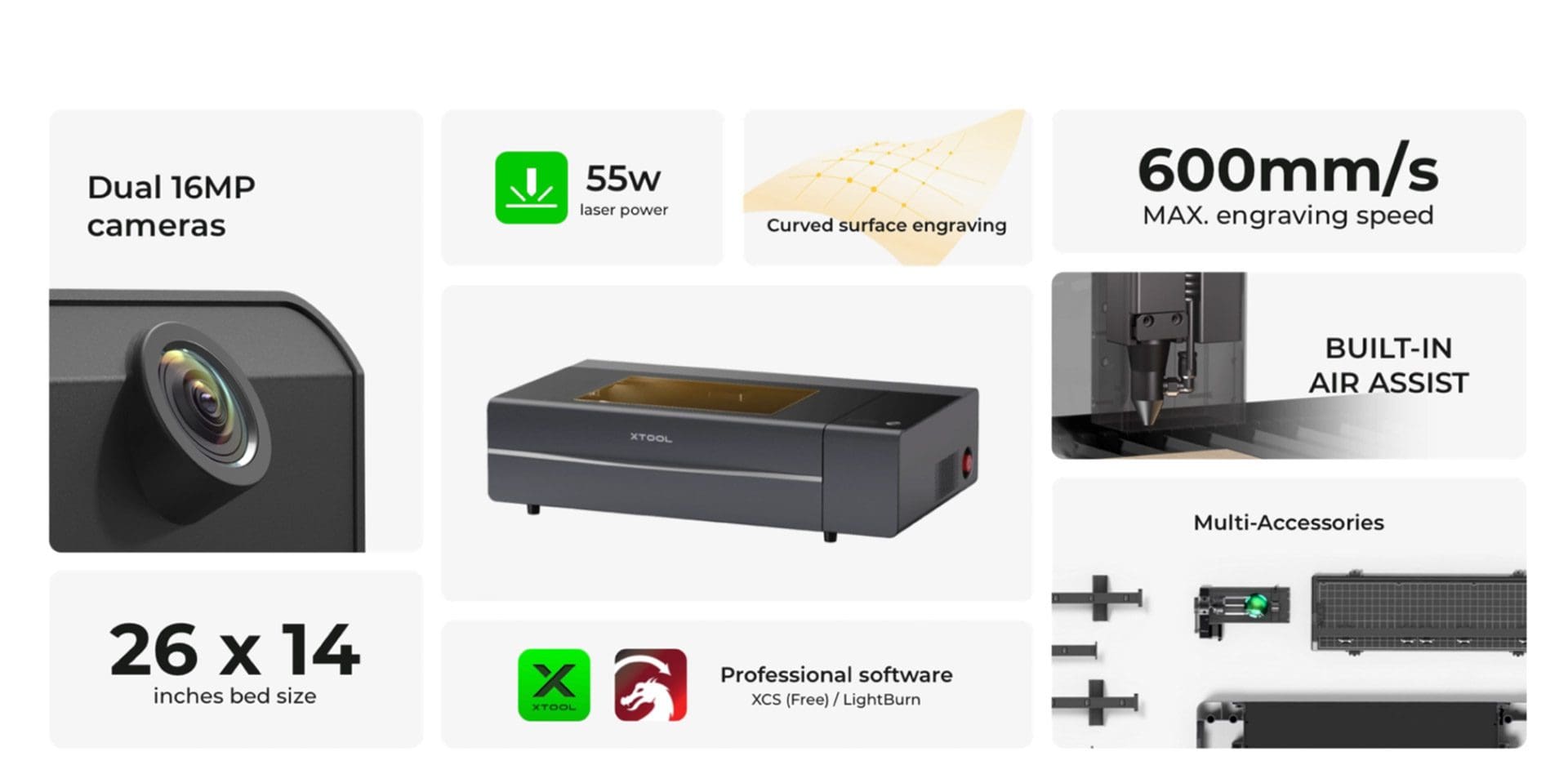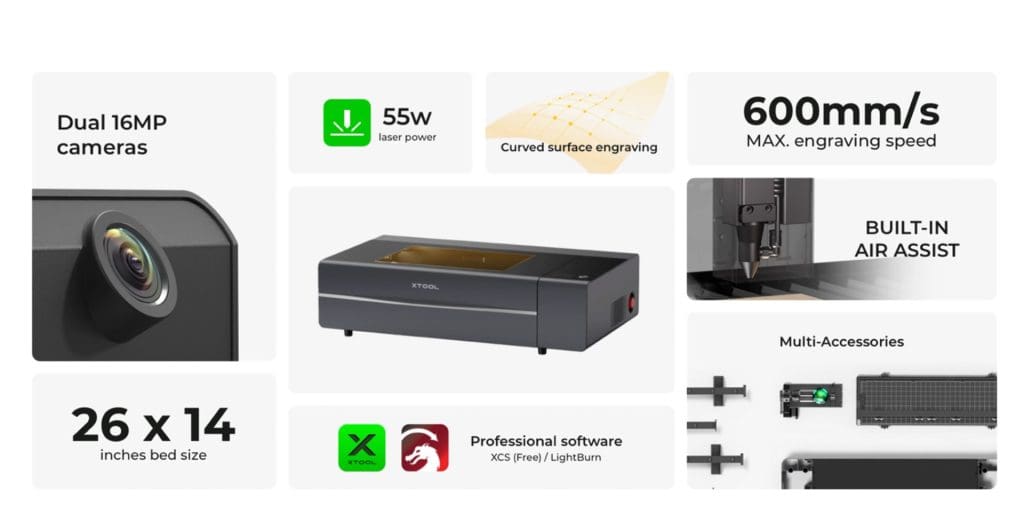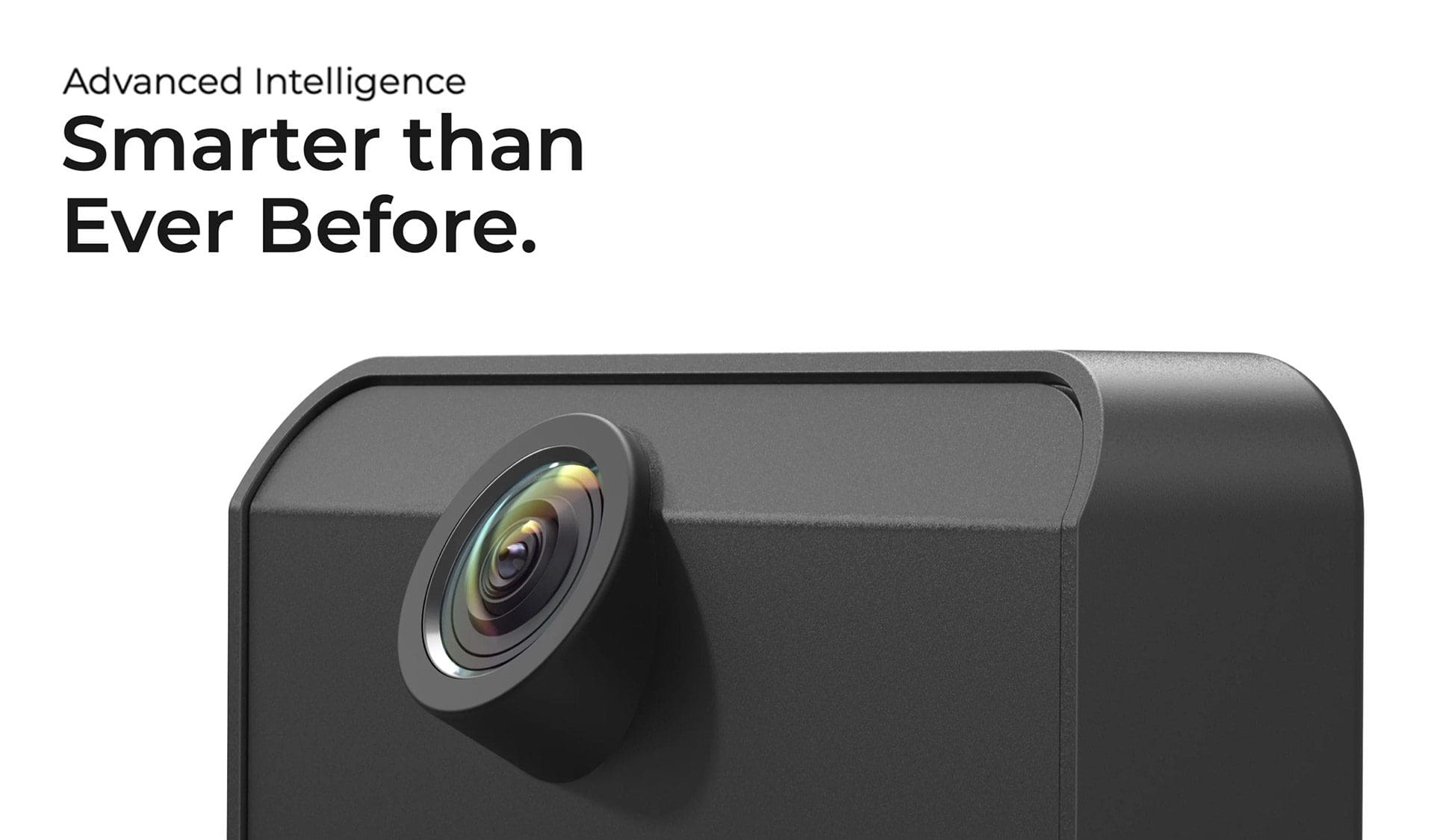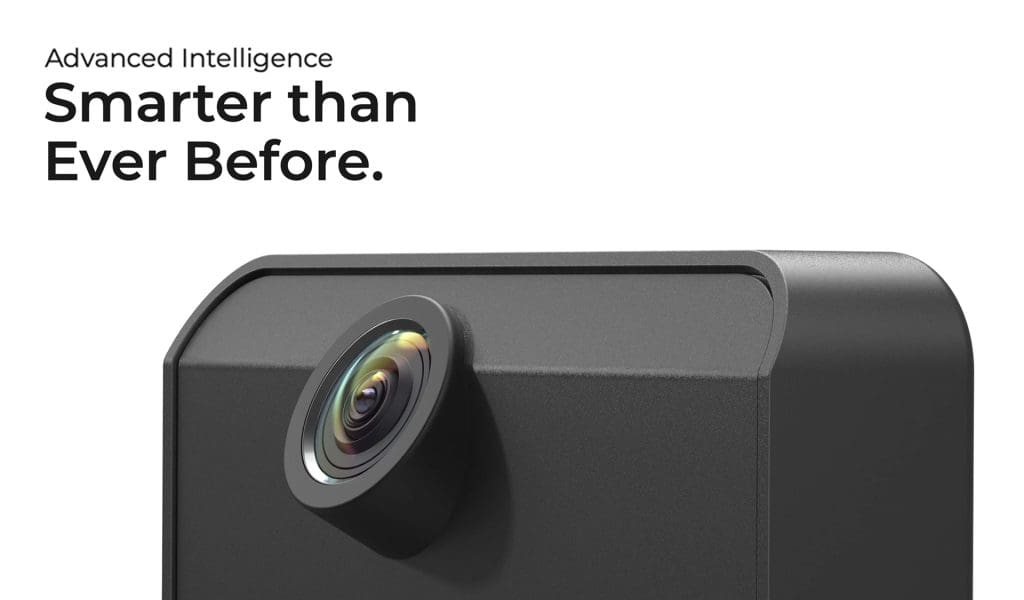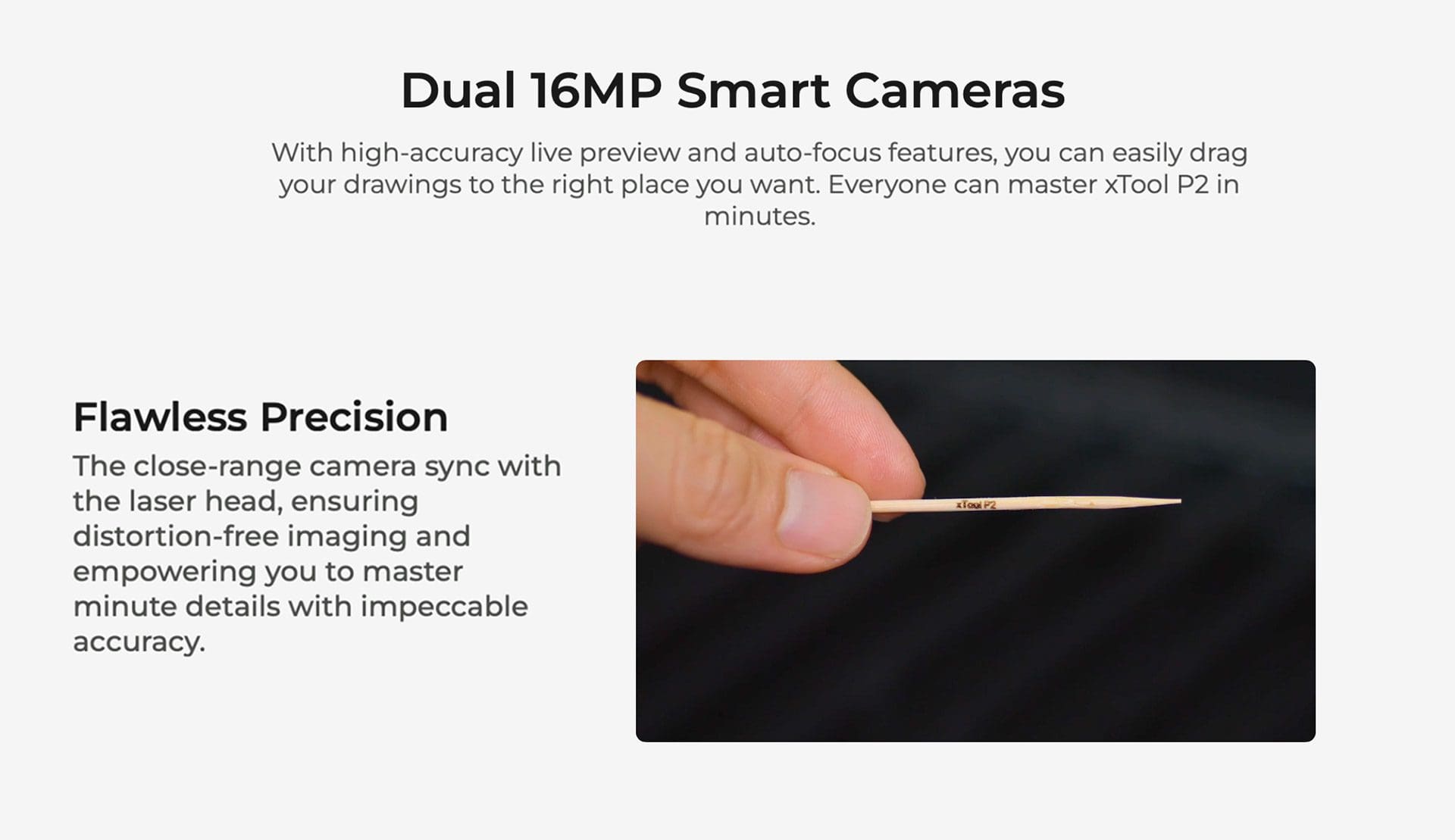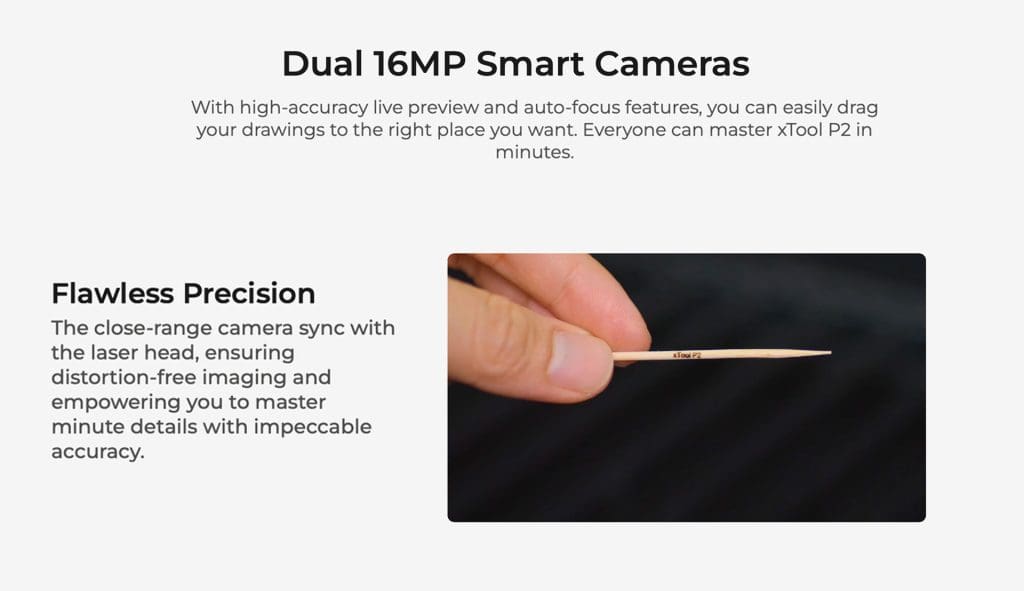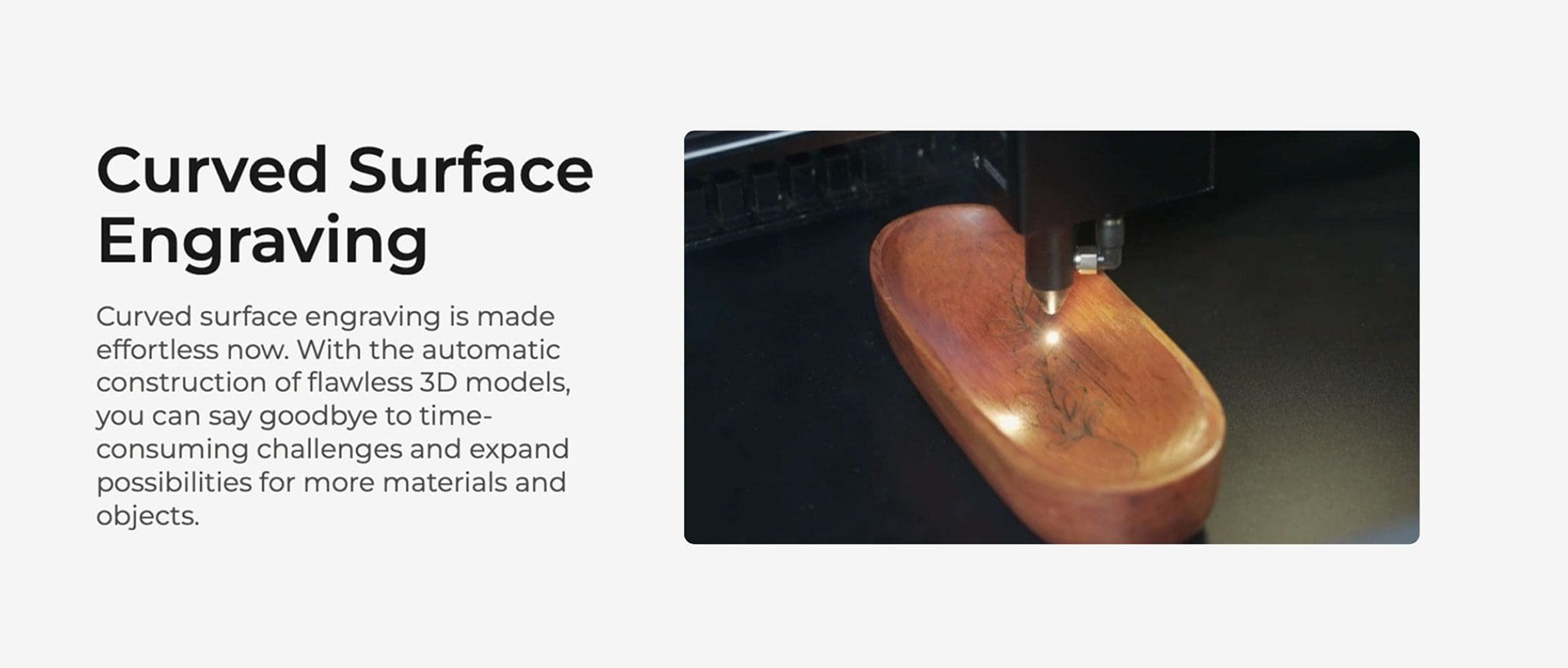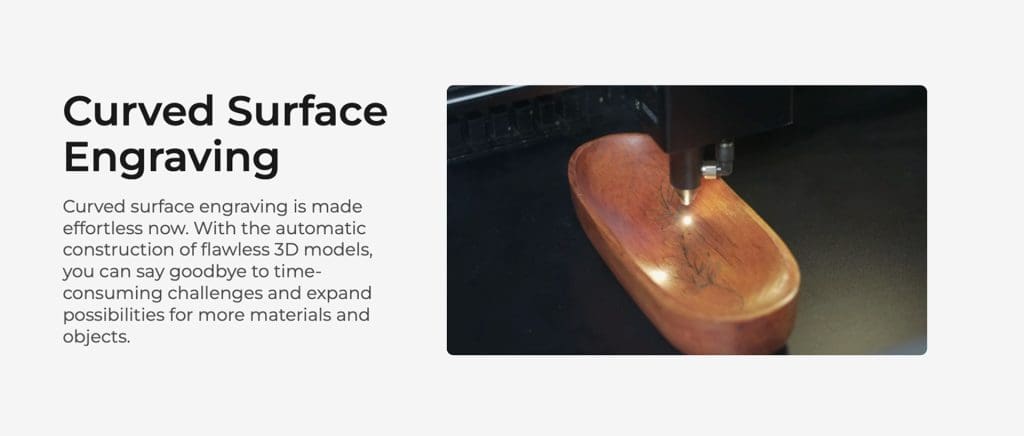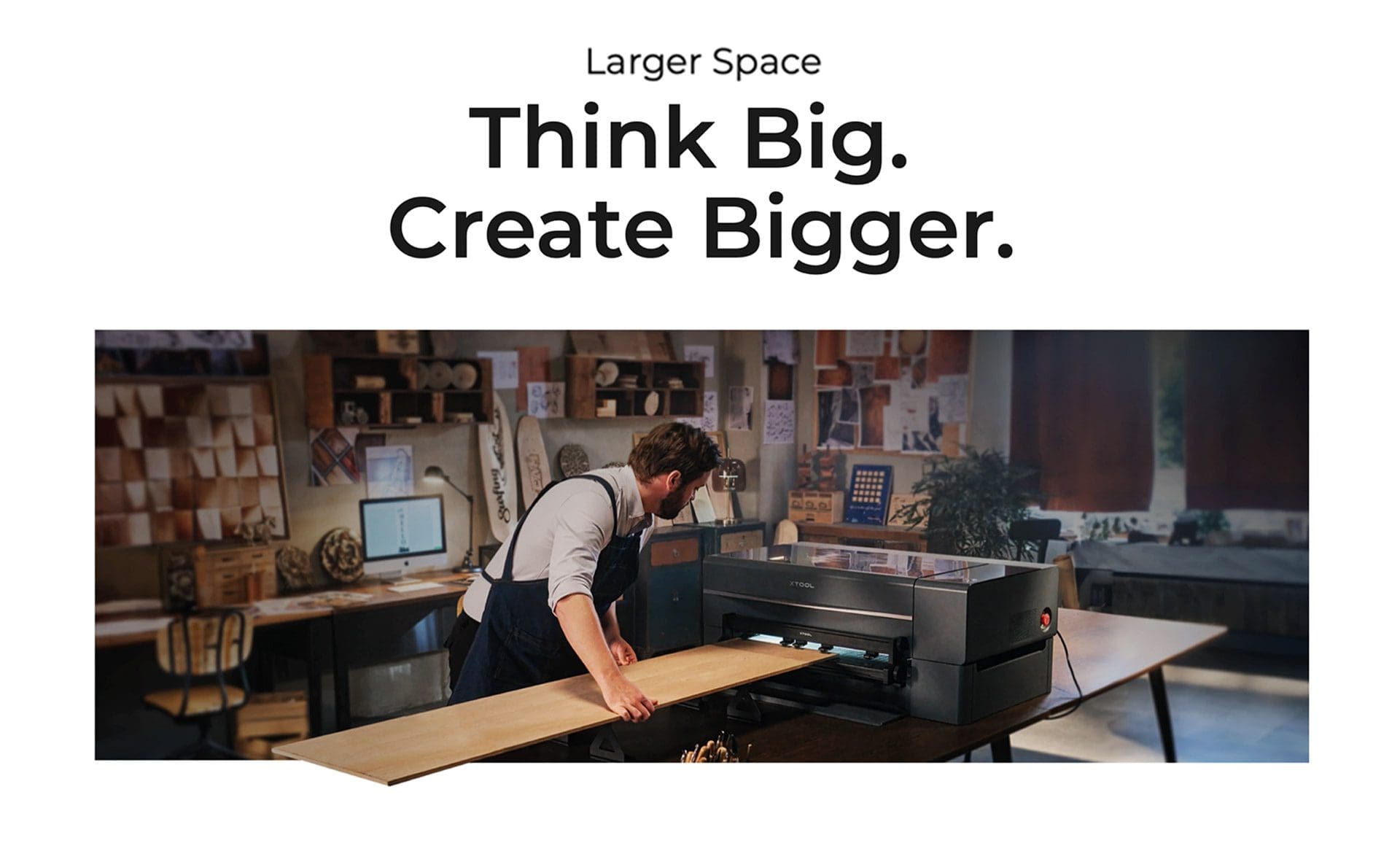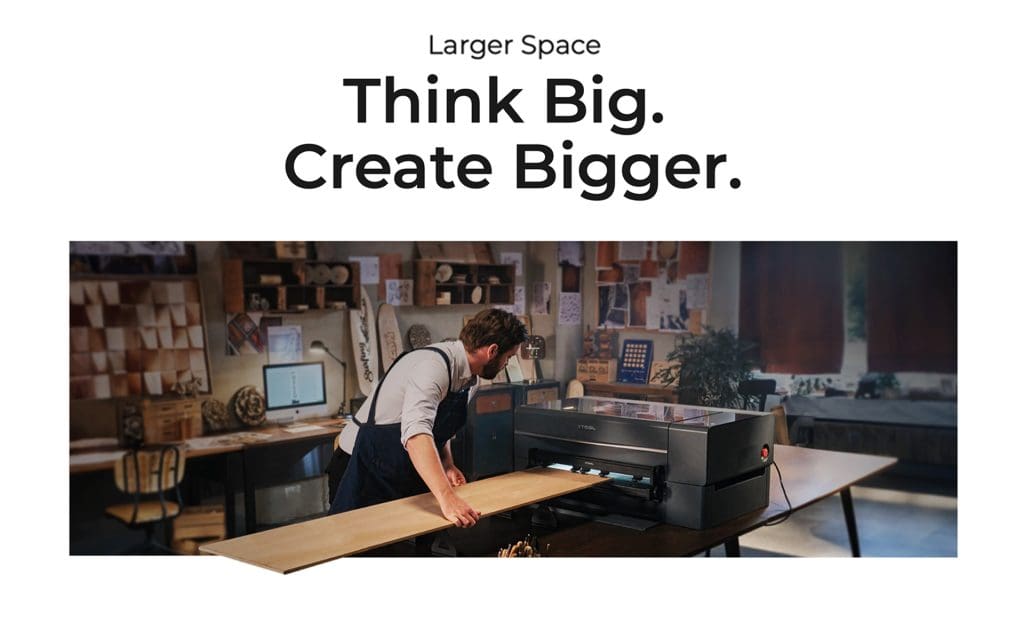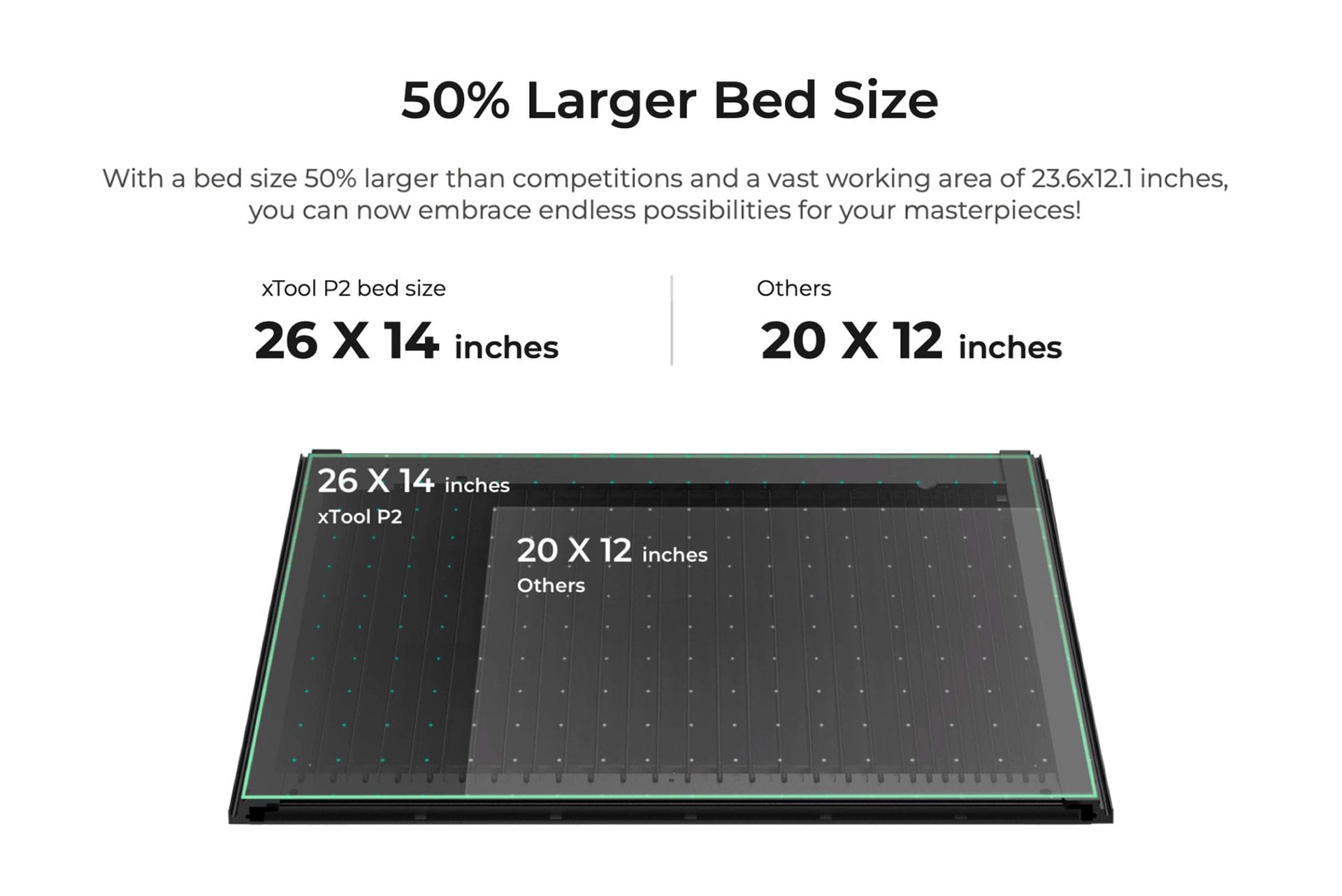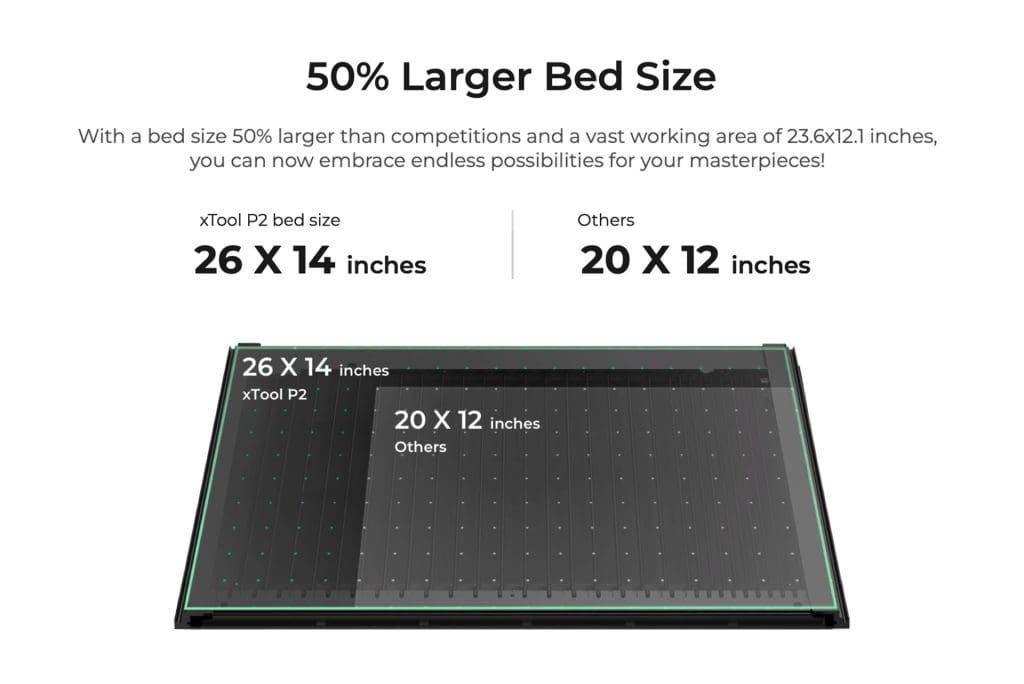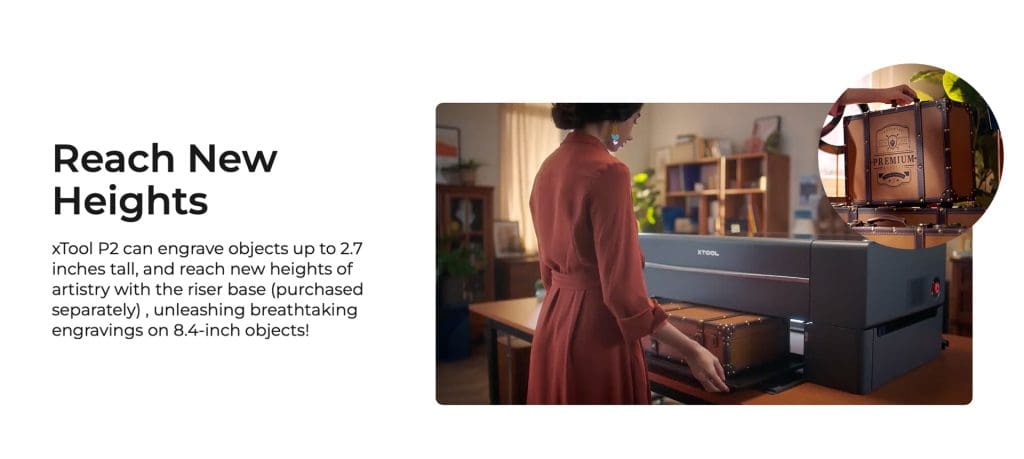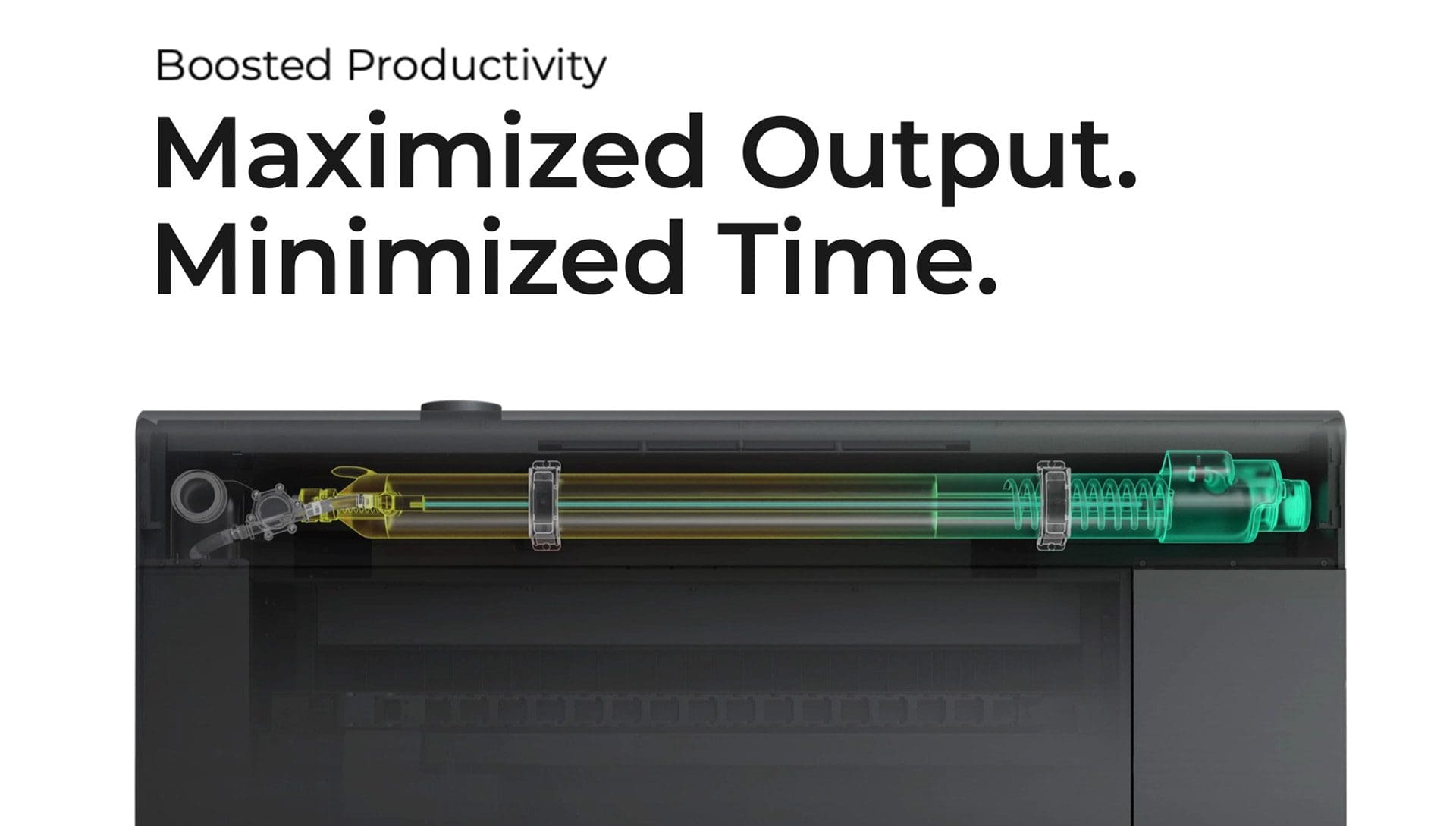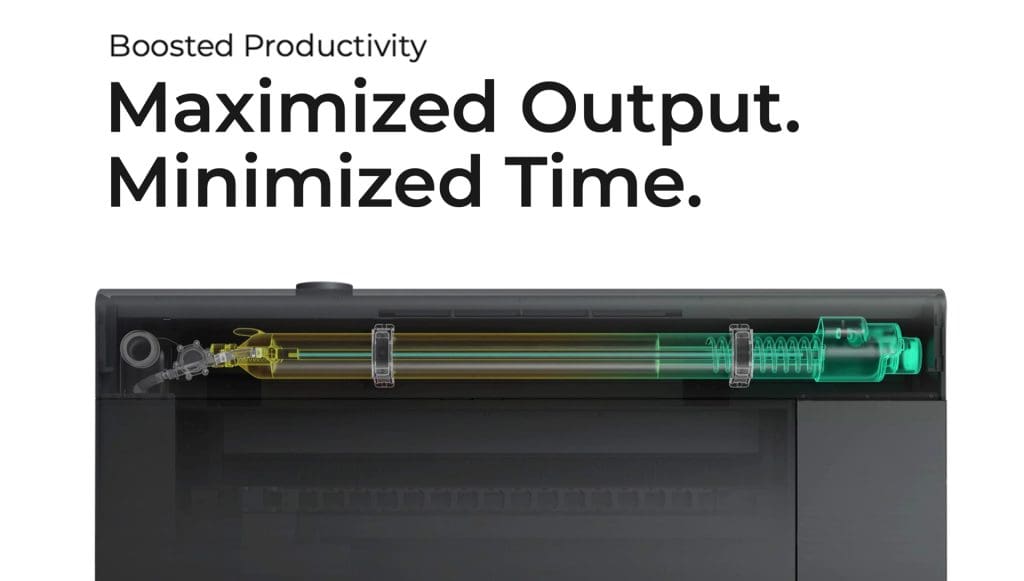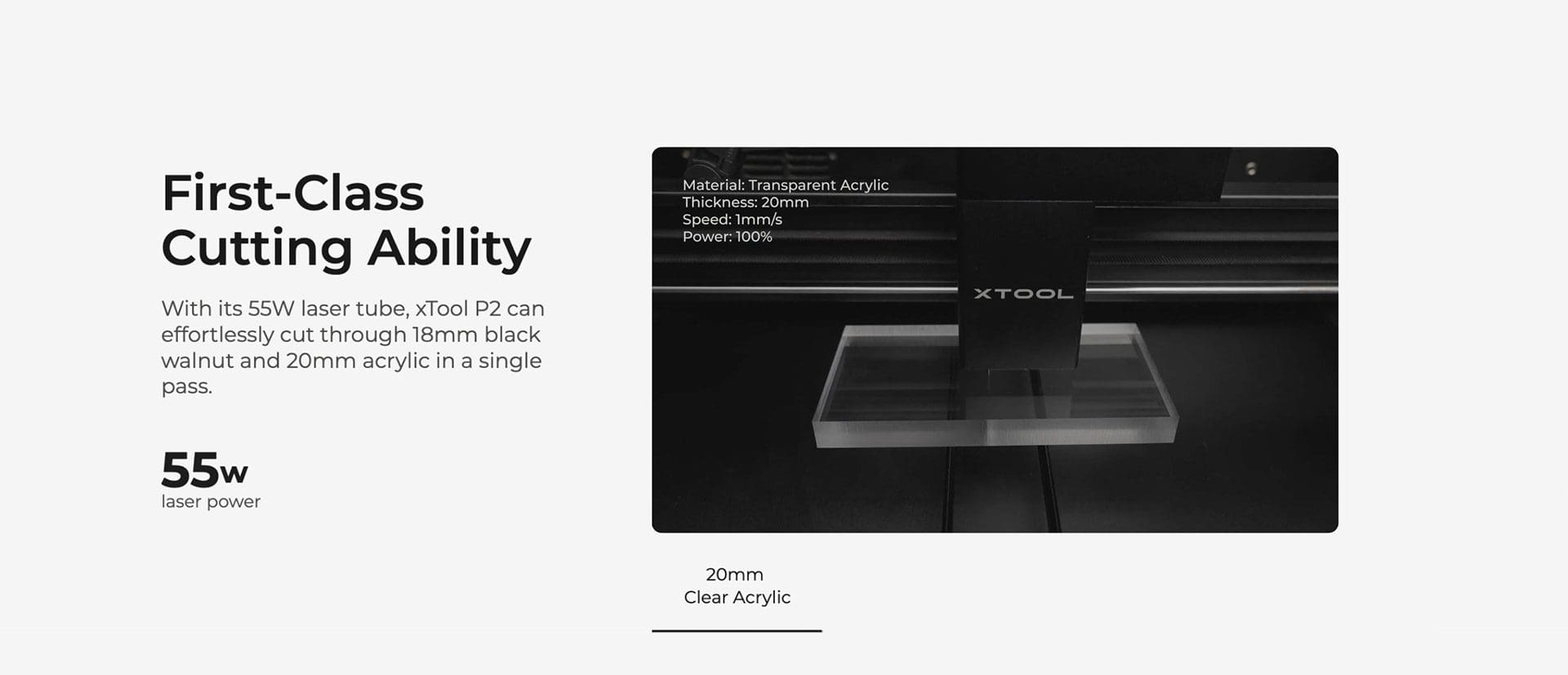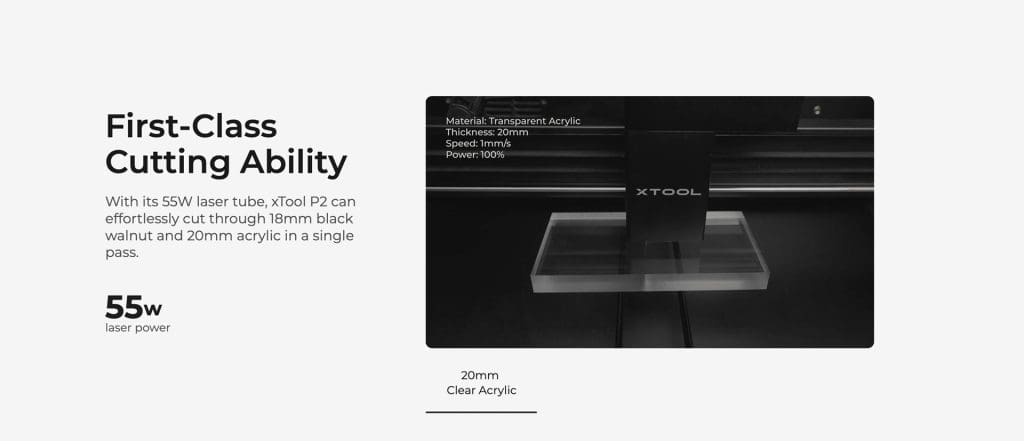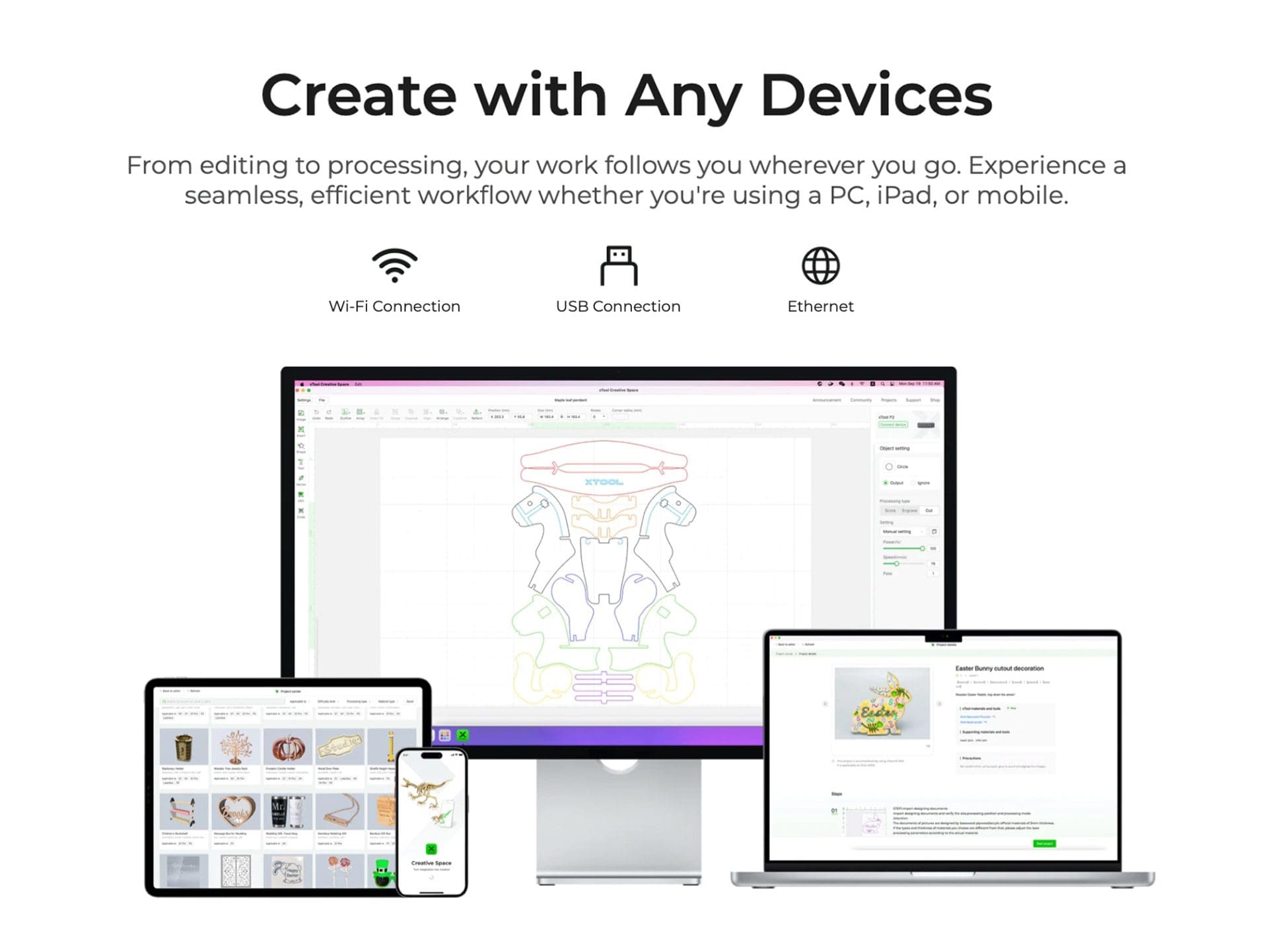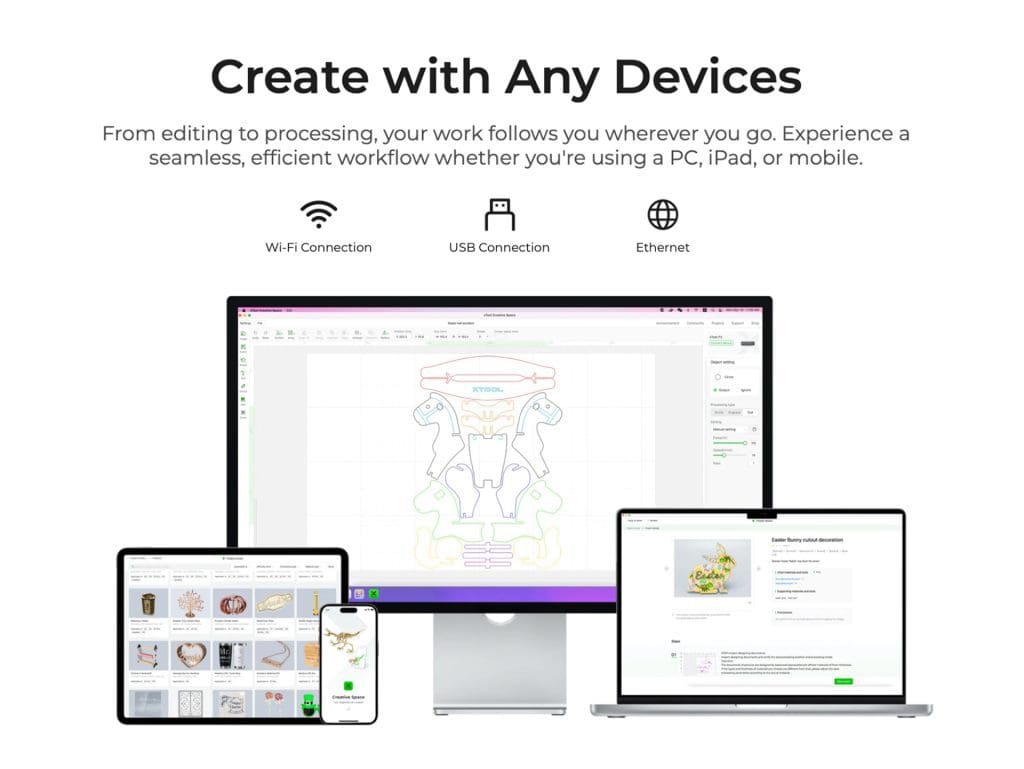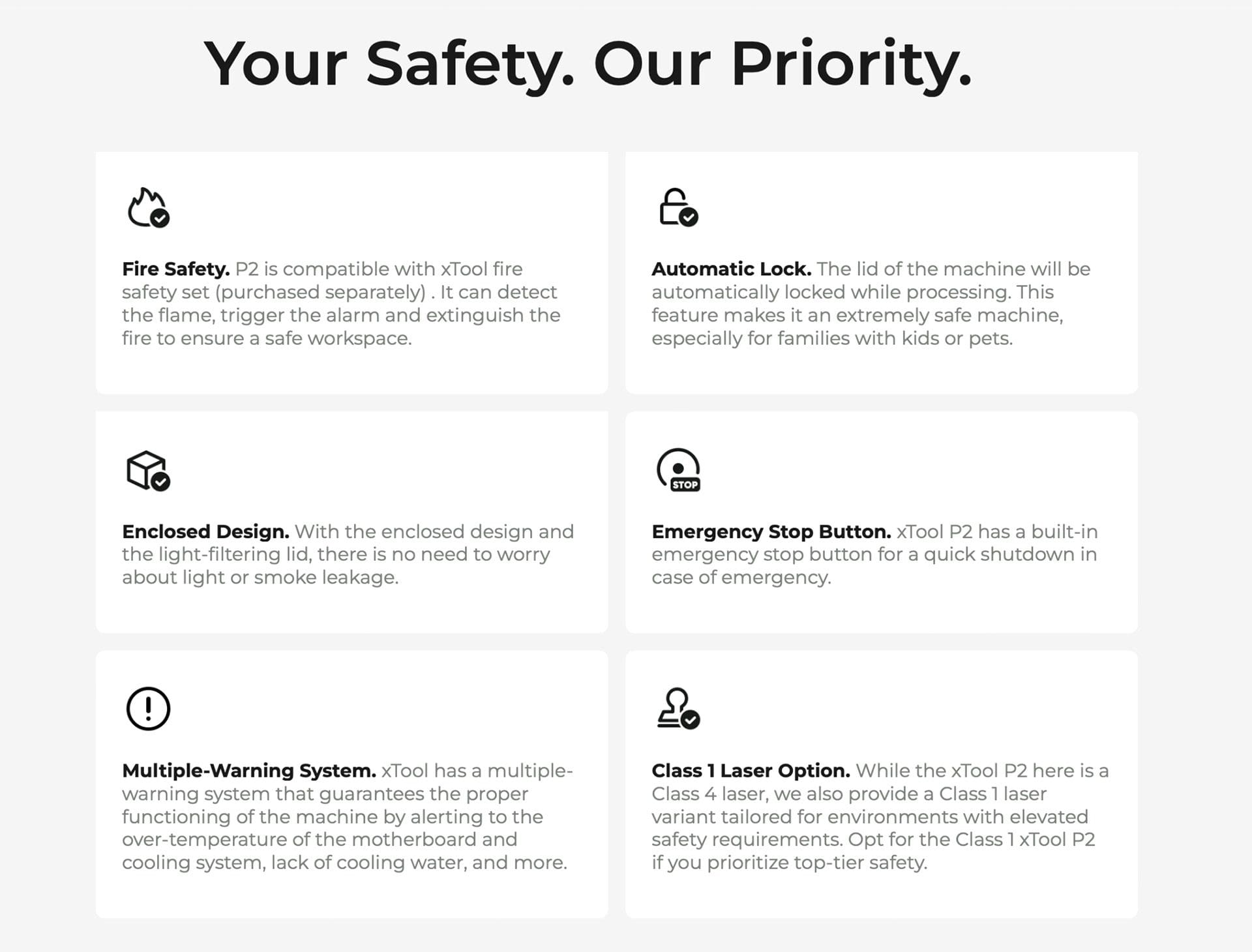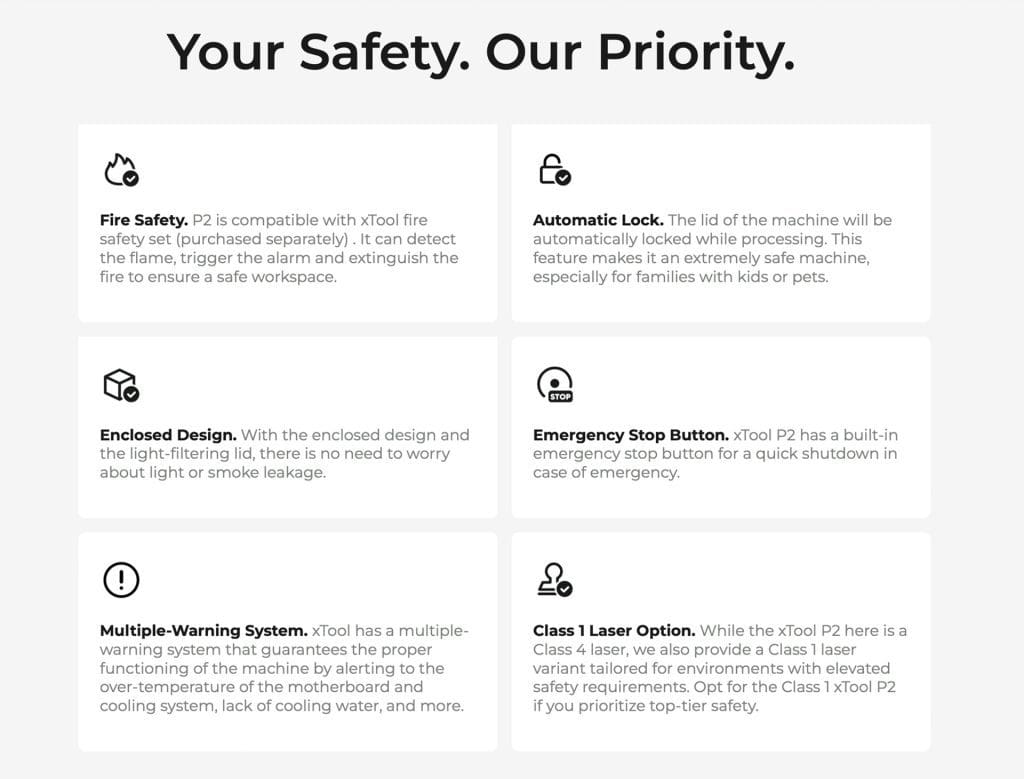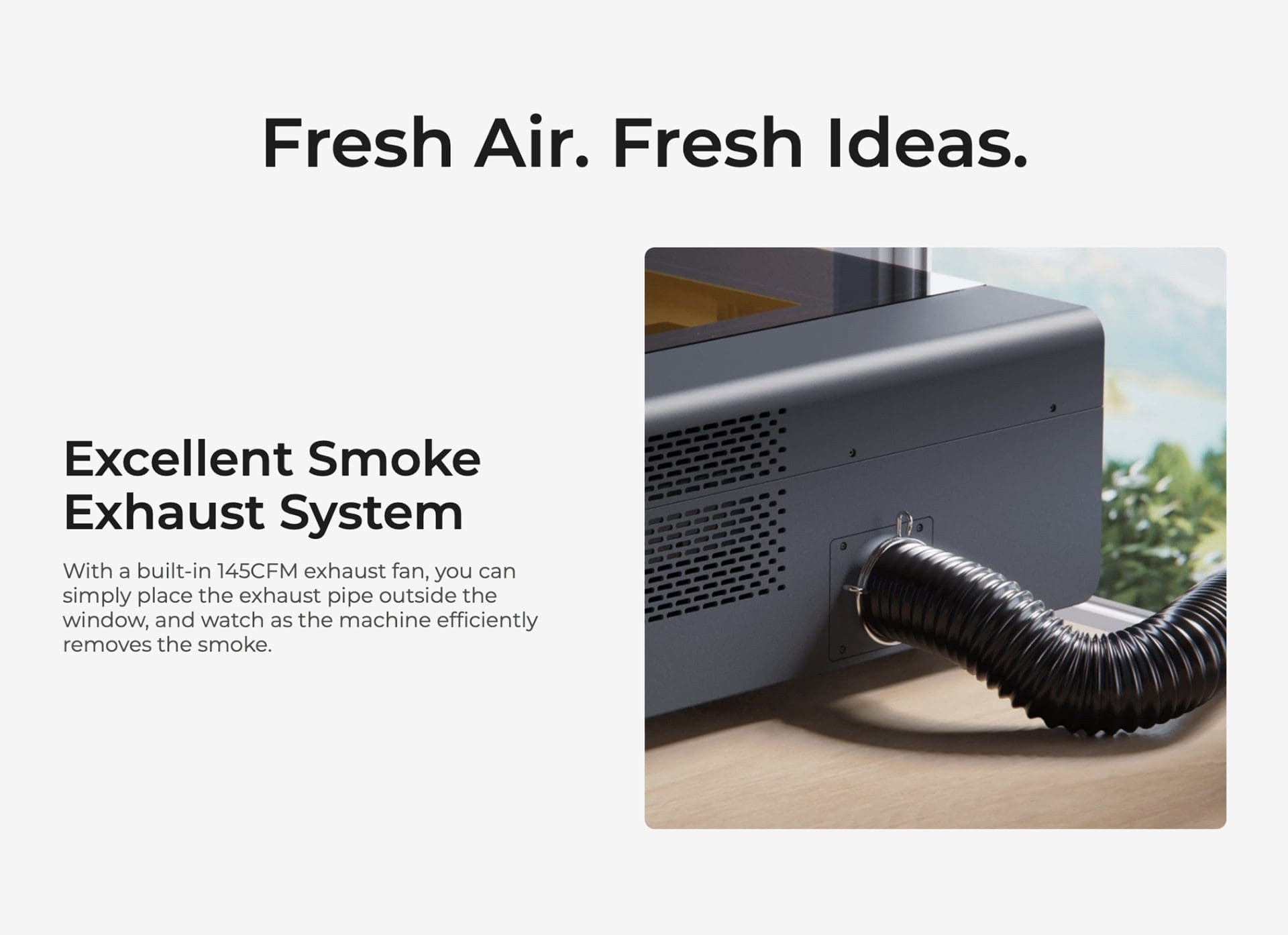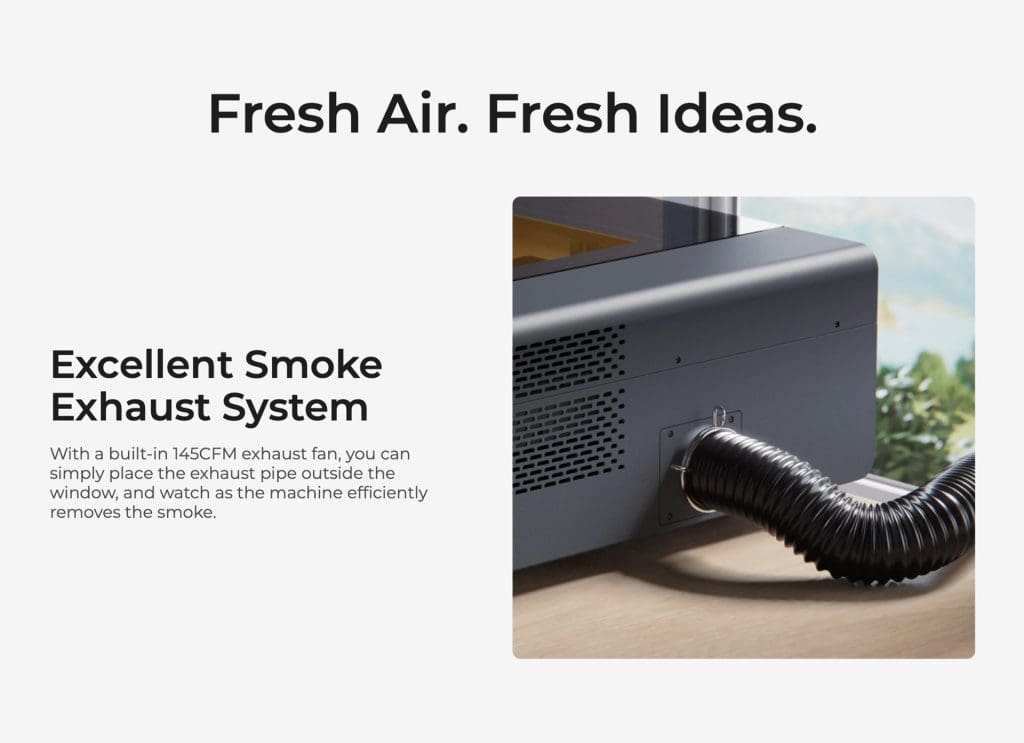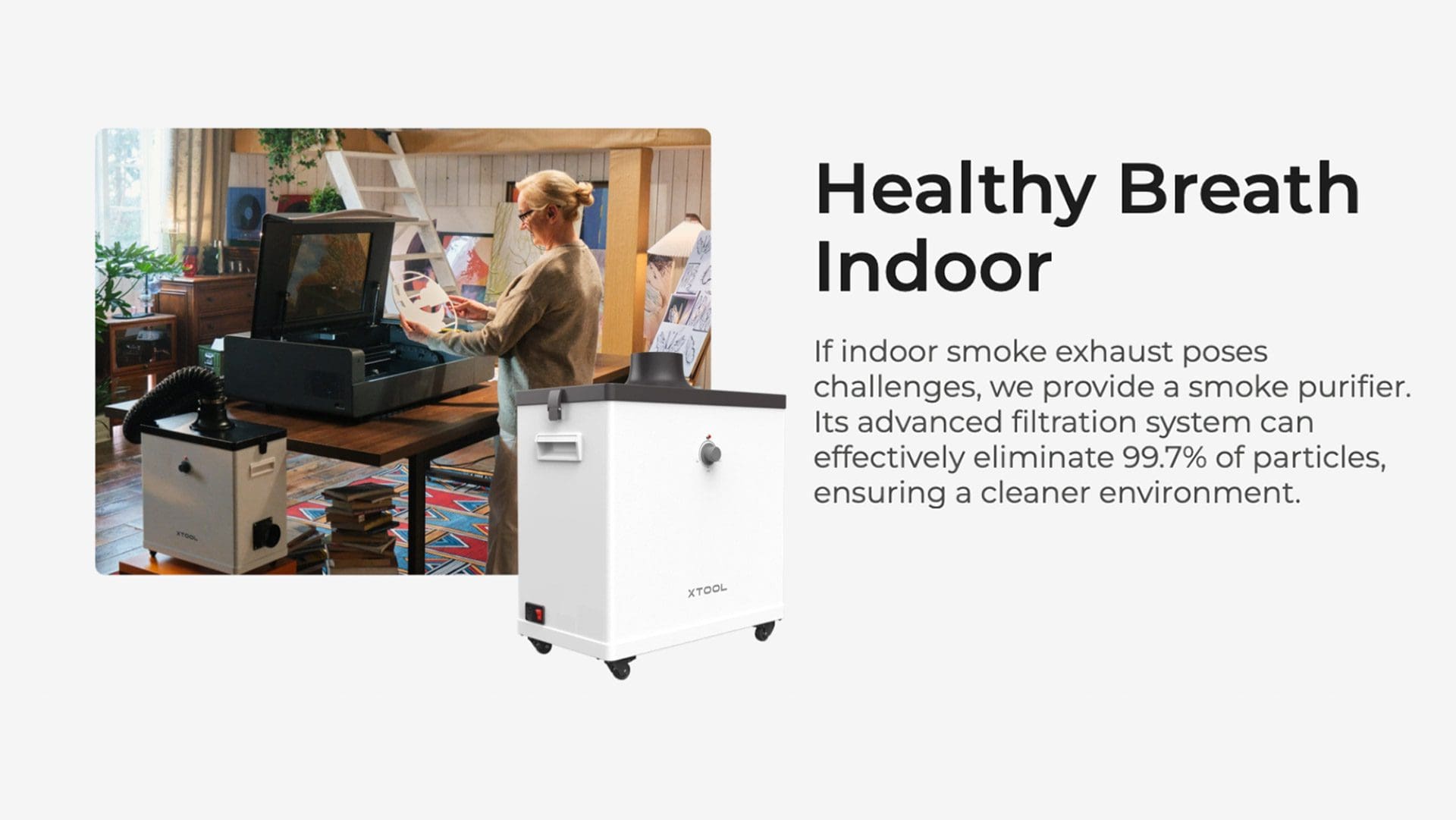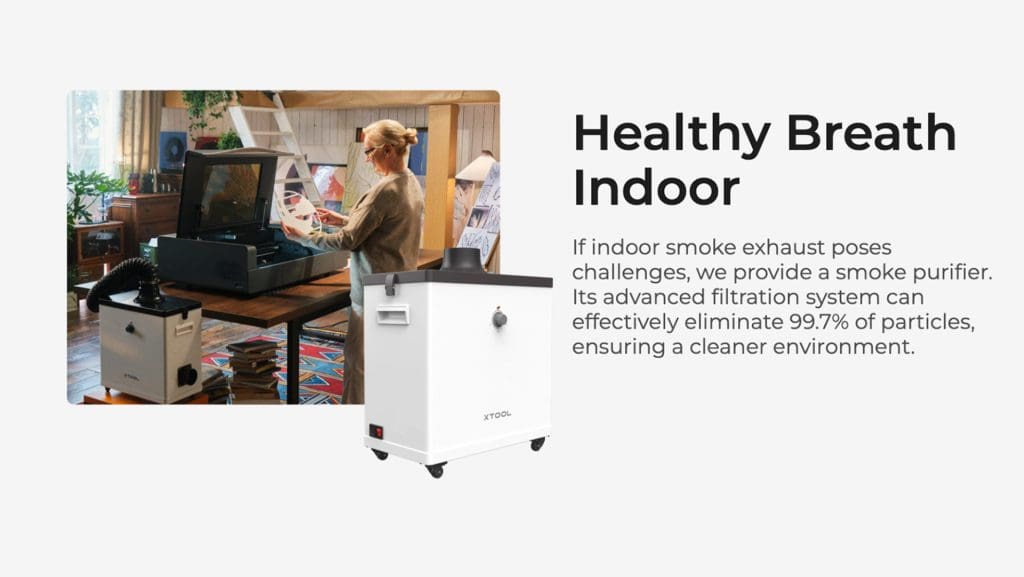 Key Features:
Powerful 55W CO2 Laser: The Xtool P2 boasts a robust 55W CO2 laser, providing you with the capability to cut through a wide range of materials, including wood, acrylic, leather, fabric, paper, and more.
Precise and Efficient: Experience precise and intricate cuts with the Xtool P2's high-quality laser beam, allowing you to create intricate designs and detailed projects with ease.
Versatile Cutting Area: The spacious cutting area gives you the freedom to work on both small and large projects, accommodating various material sizes to suit your creative vision.
User-Friendly Interface: The intuitive touchscreen interface offers seamless control and navigation, allowing you to upload designs, adjust settings, and start projects effortlessly.
Enhanced Safety Features: The Xtool P2 prioritizes your safety with its automatic laser stop feature when the cover is opened, ensuring peace of mind during operation.
Connectivity Options: Stay connected and manage your projects efficiently with USB and Wi-Fi connectivity, enabling easy file transfer and project management.
Ideal for Professionals and DIY Enthusiasts: From creative artists and designers to hobbyists and small business owners, the Xtool P2 caters to a diverse range of users, making it a versatile addition to any workspace.
Shipping: 5 – 10 Working Day Delivery. This item is shipped on a pallet and will be delivered to kerbside.
Unlock endless creative possibilities and elevate your craftsmanship with the Xtool P2 55W CO2 Laser Cutter. From custom designs and personalized gifts to intricate prototypes and art pieces, this cutting-edge tool empowers you to turn your imagination into reality. Discover the power of precision with the Xtool P2 – your ultimate companion in laser cutting excellence.