The Xtool F1 is a powerful and versatile fiber laser engraver designed to meet the diverse marking needs of various industries. From automotive and electronics to medical and aerospace, the Xtool F1 delivers precision and efficiency for all your marking applications.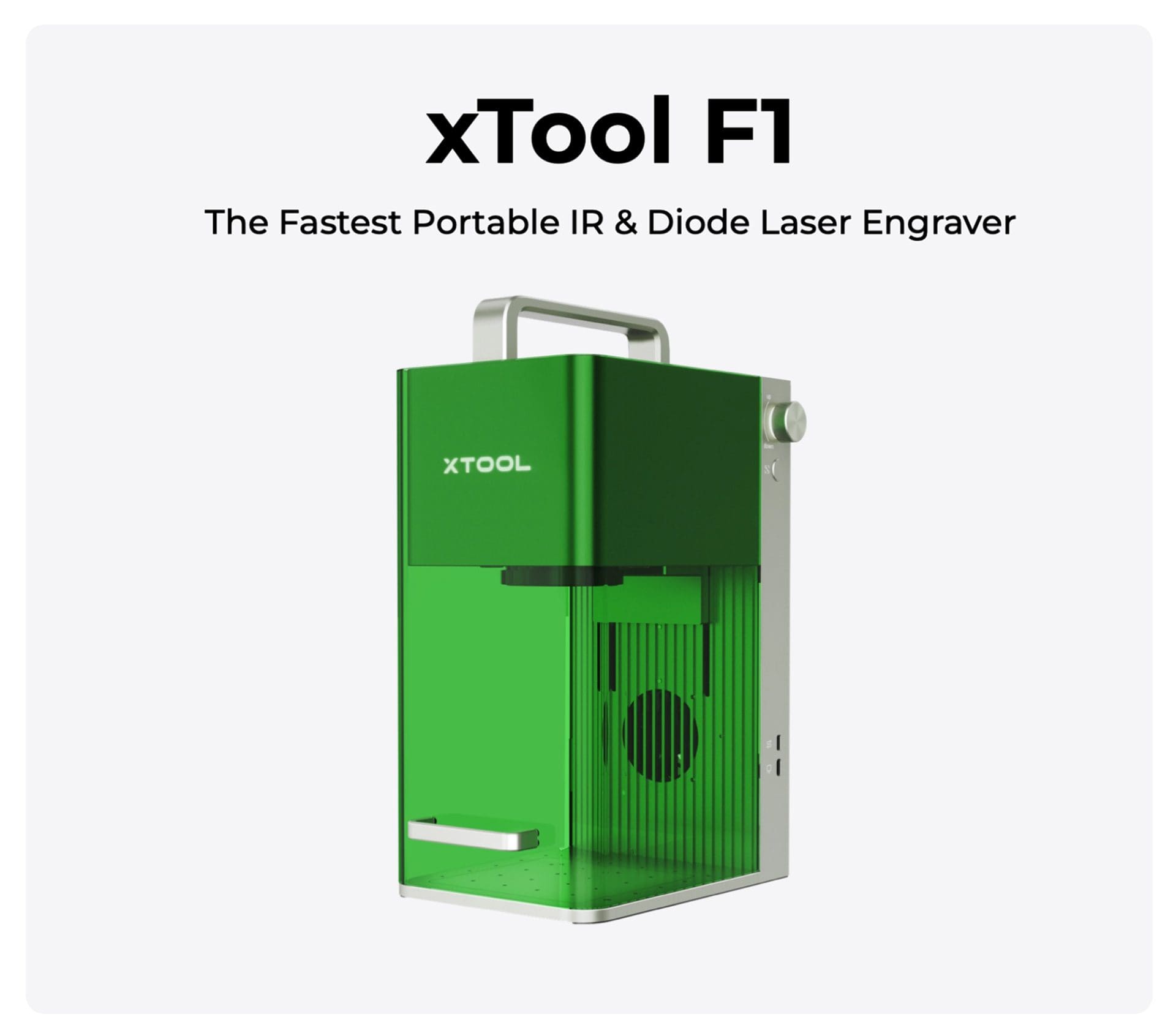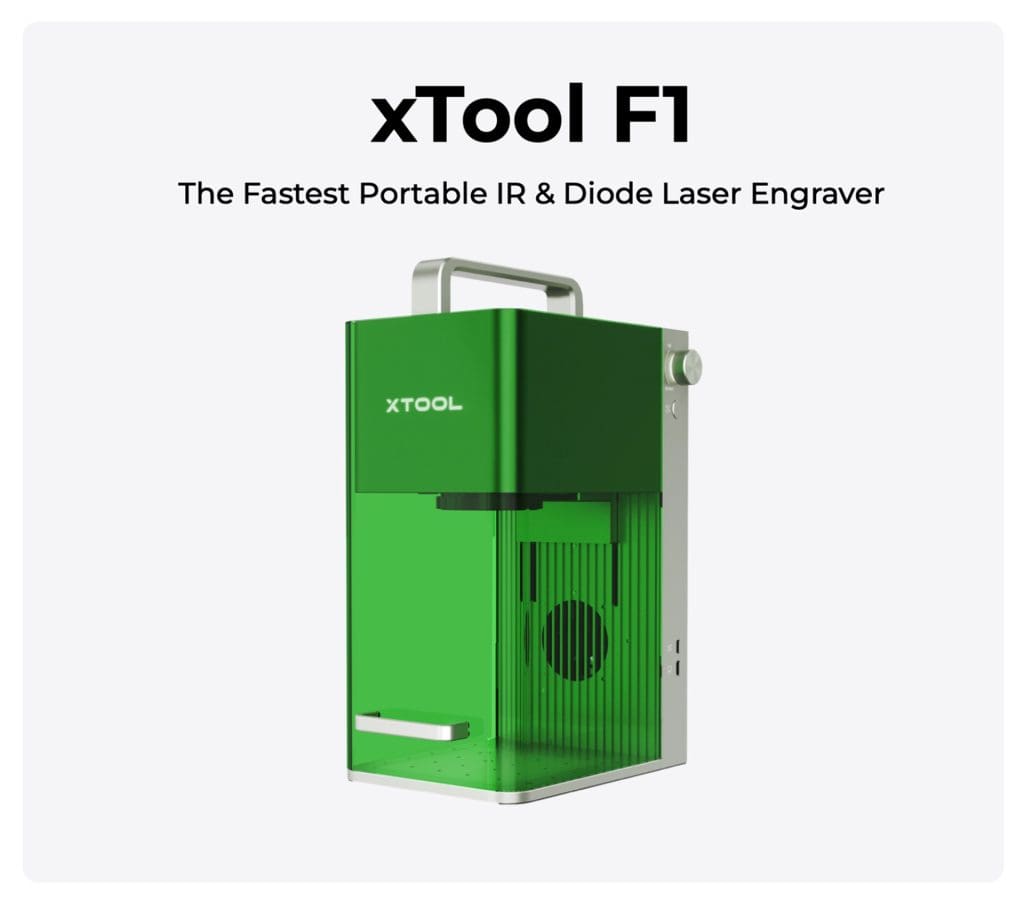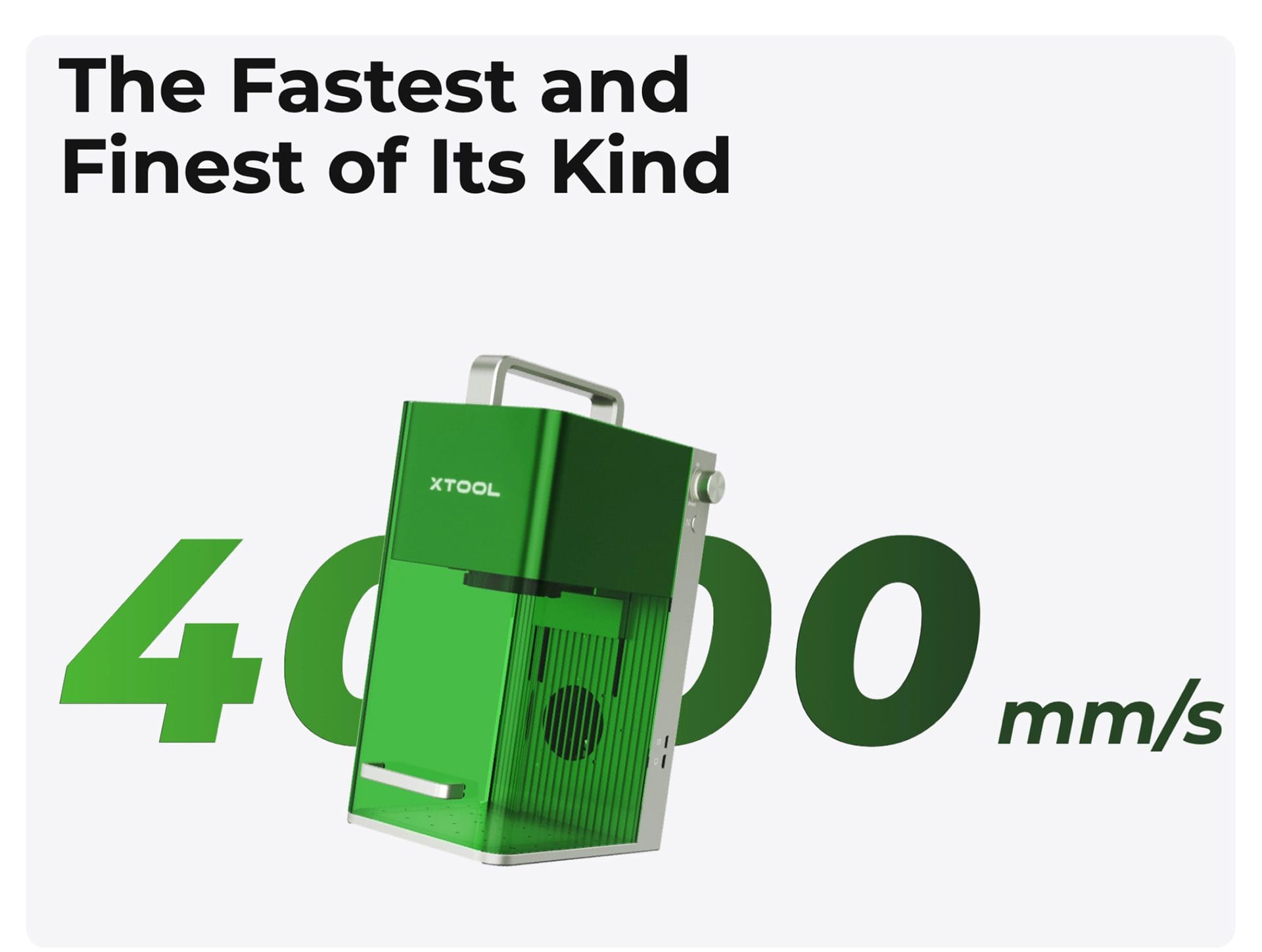 Feel the True

4000mm/s

Engraving Speed
Adopting TURE Industrial-grade galvanometer system, xTool F1
guarantees the extraordinary laser performance.
The extremely-high engraving speed is achieved by the advanced galvo technology. By precisely rotating and adjusting the galvanometer x-axis and y-axis mirrors in a high speed, the mirrors deflect the laser beam with various angles to the engraved objects in no time.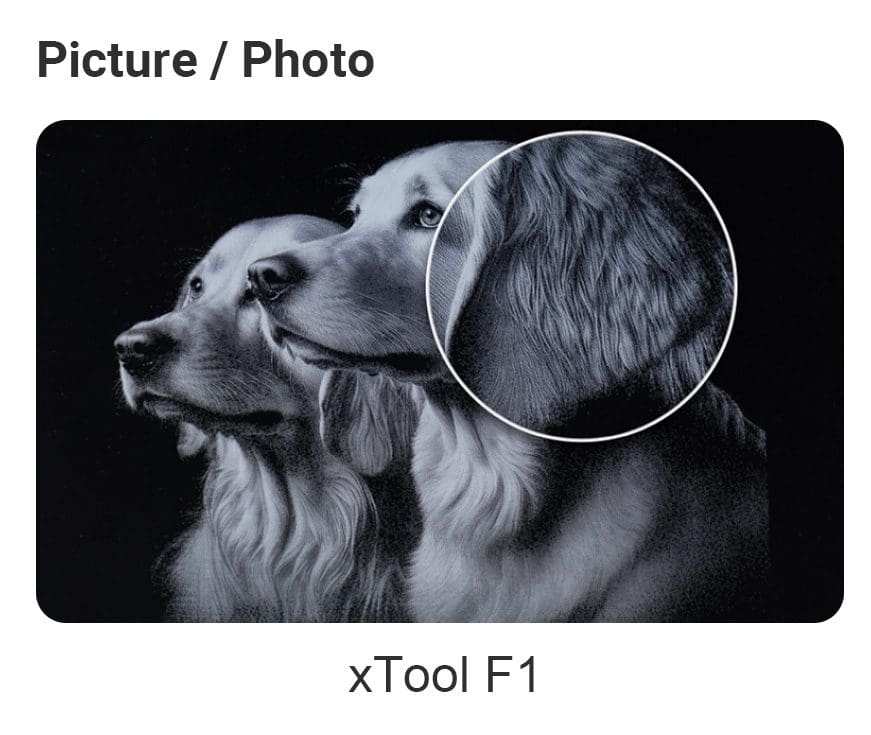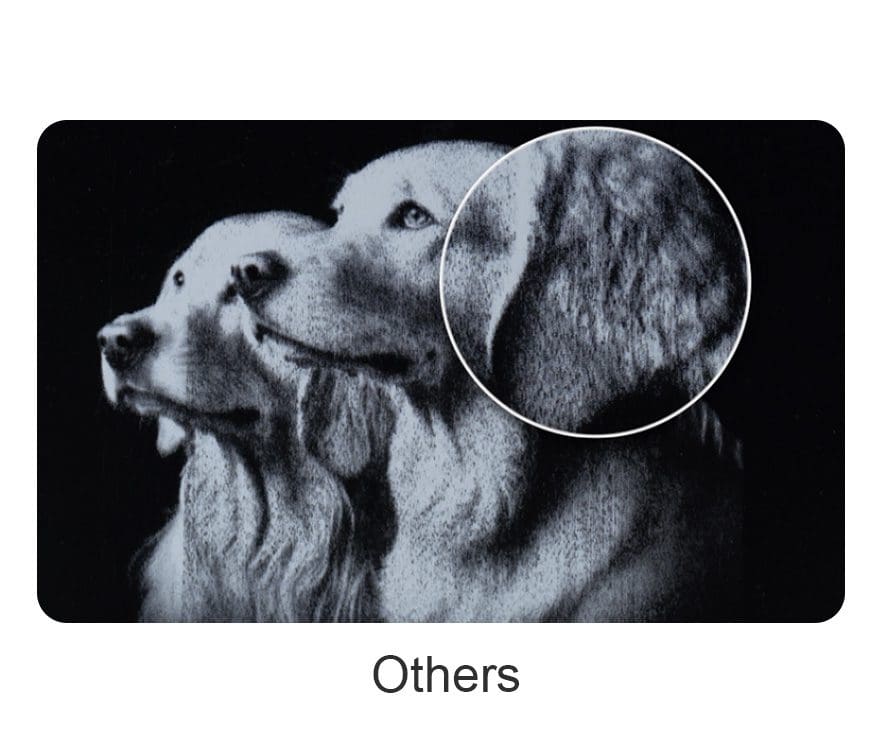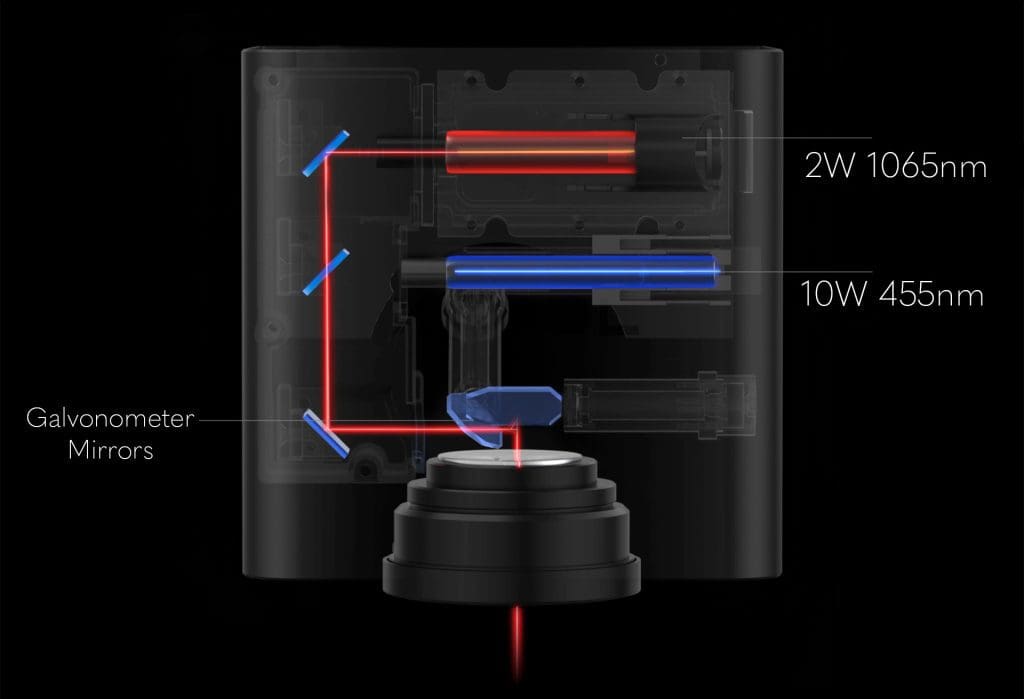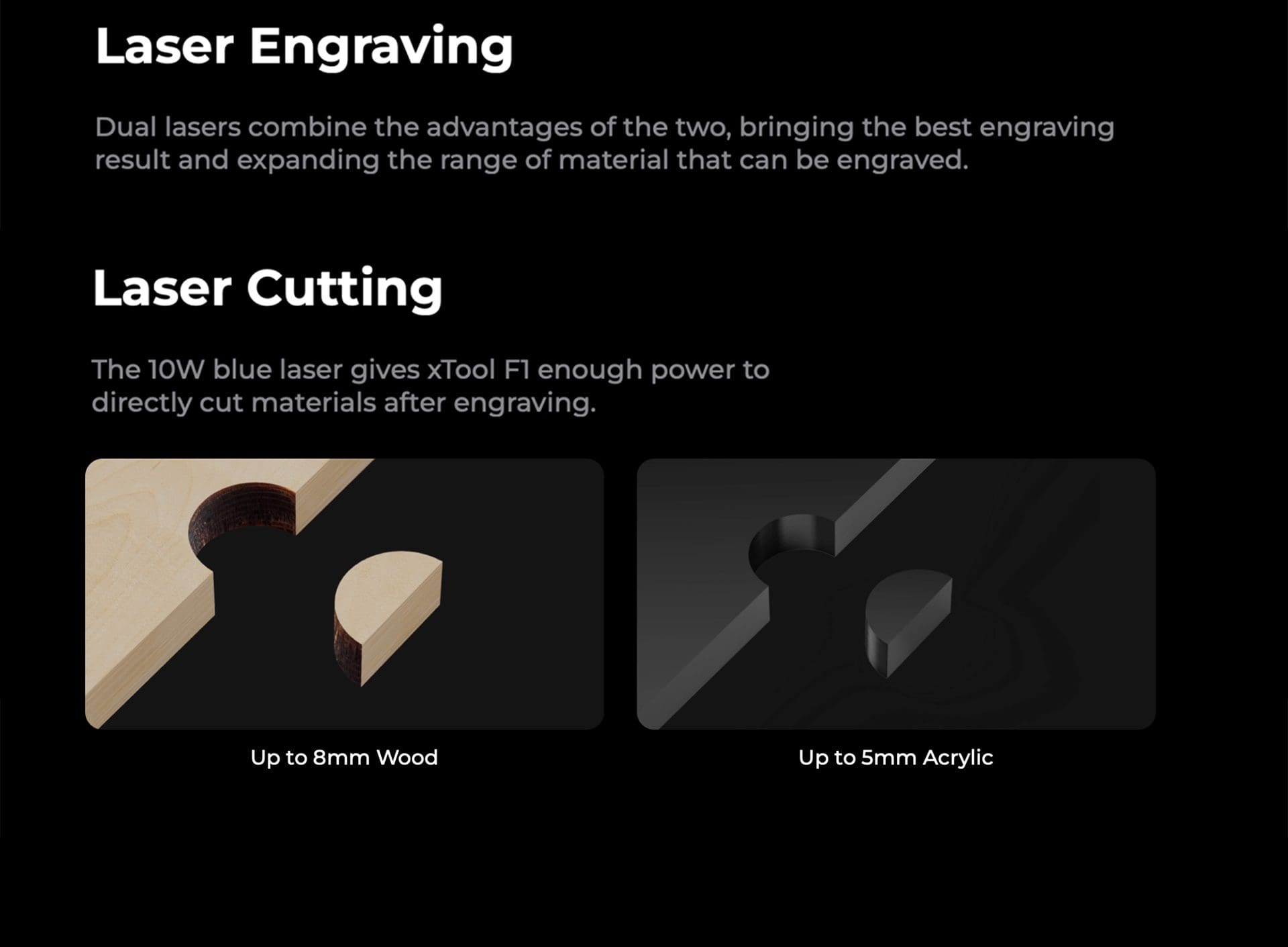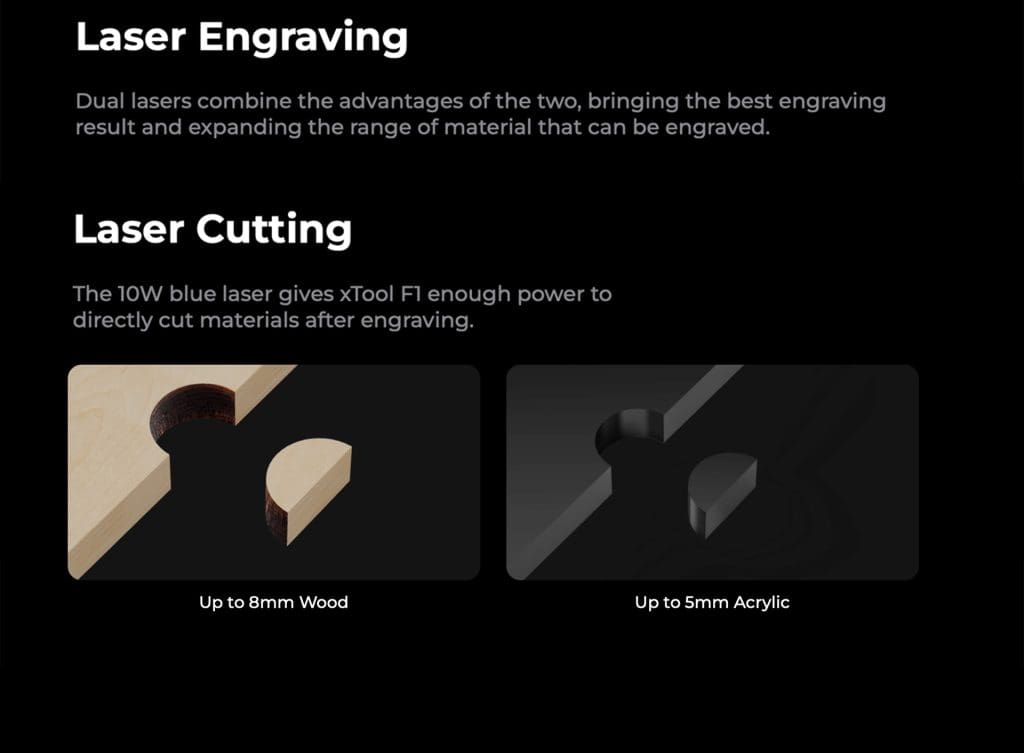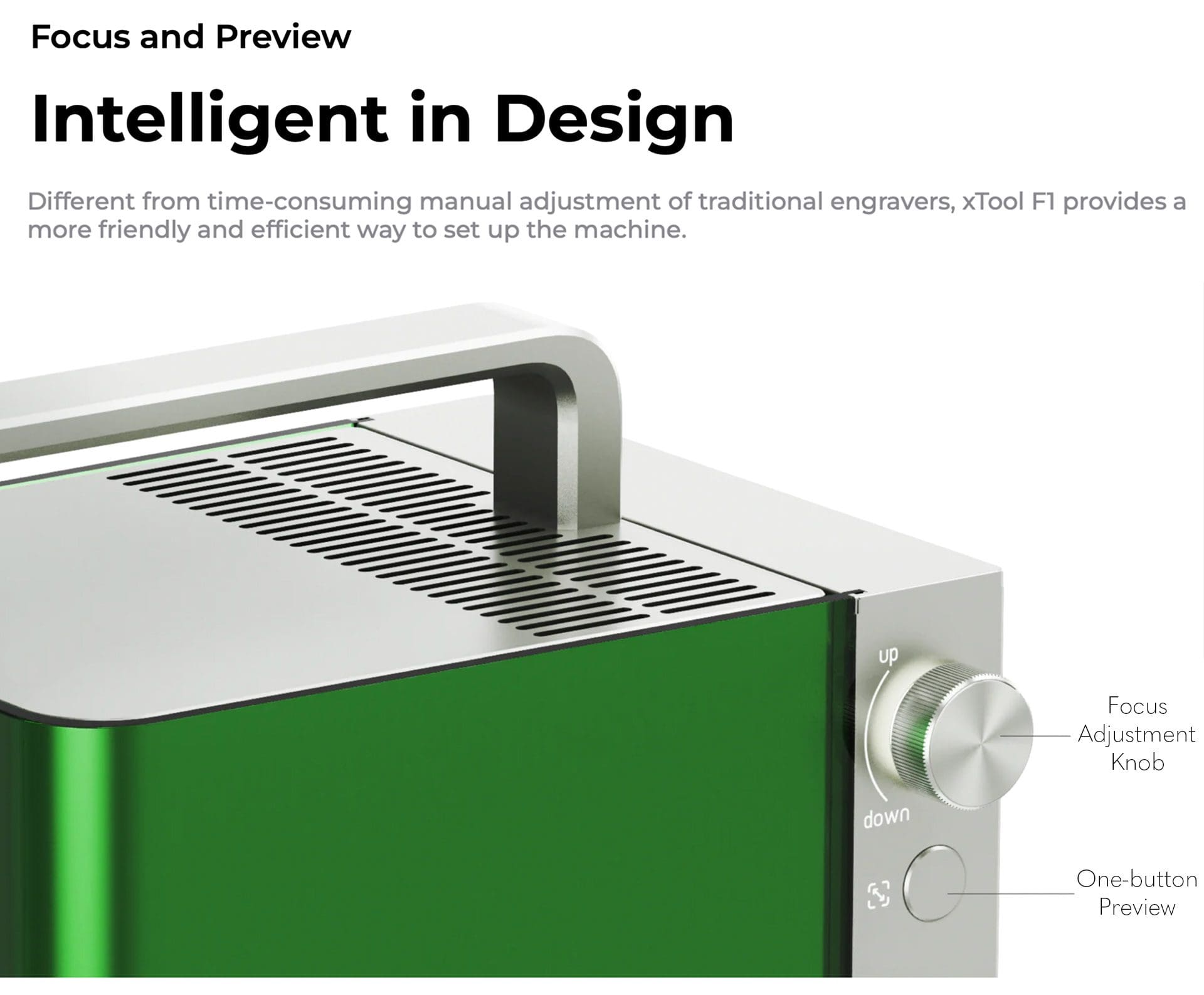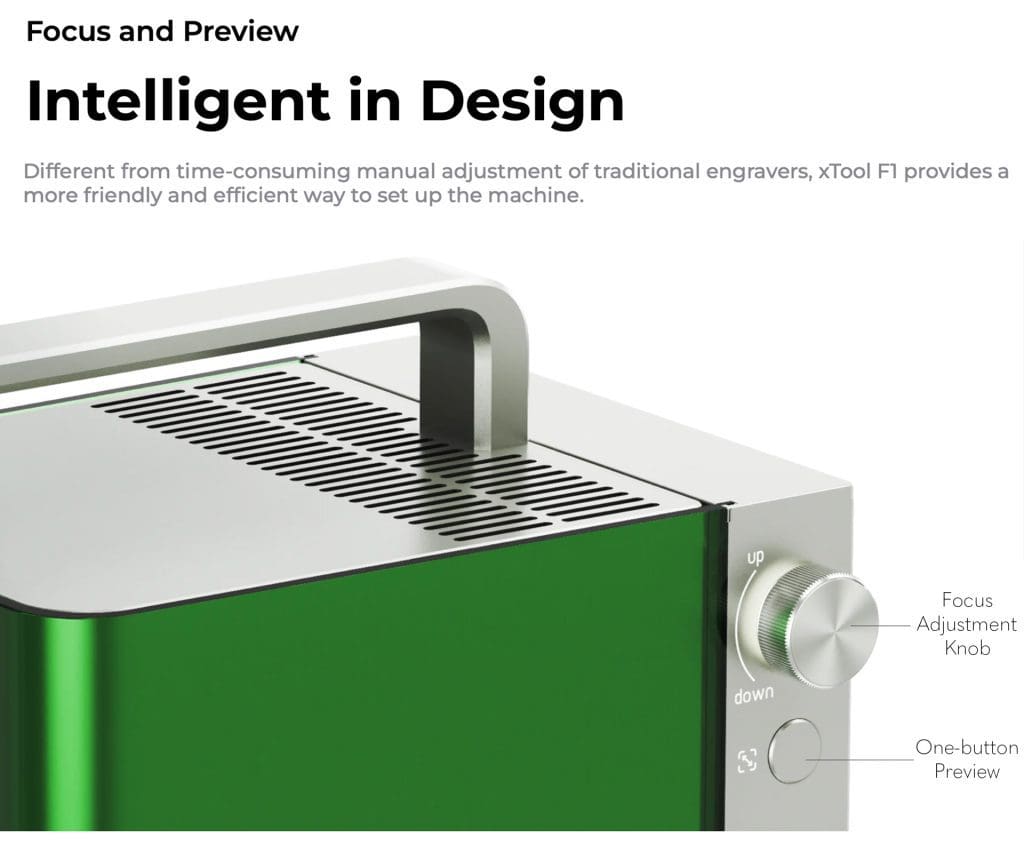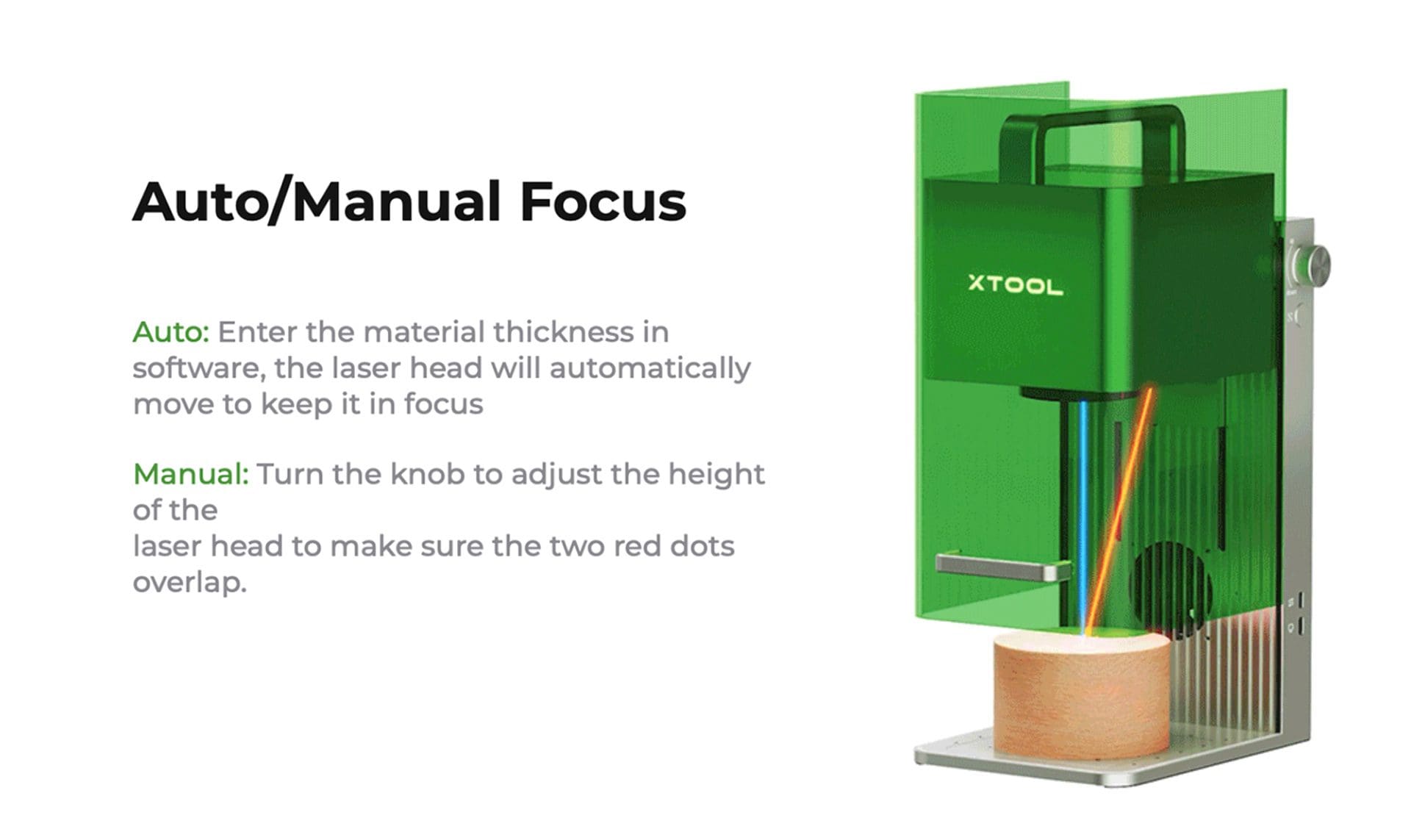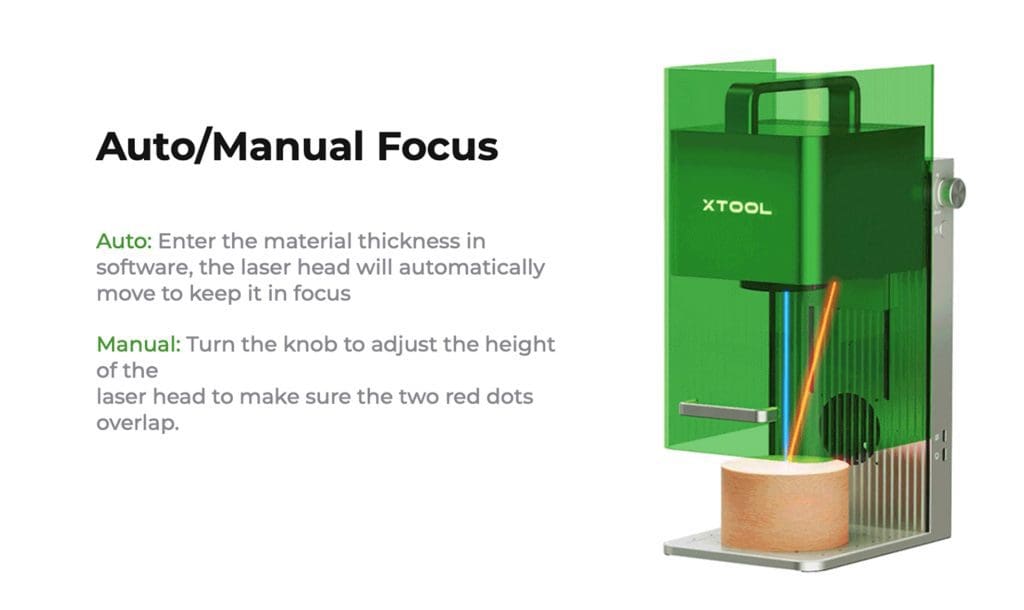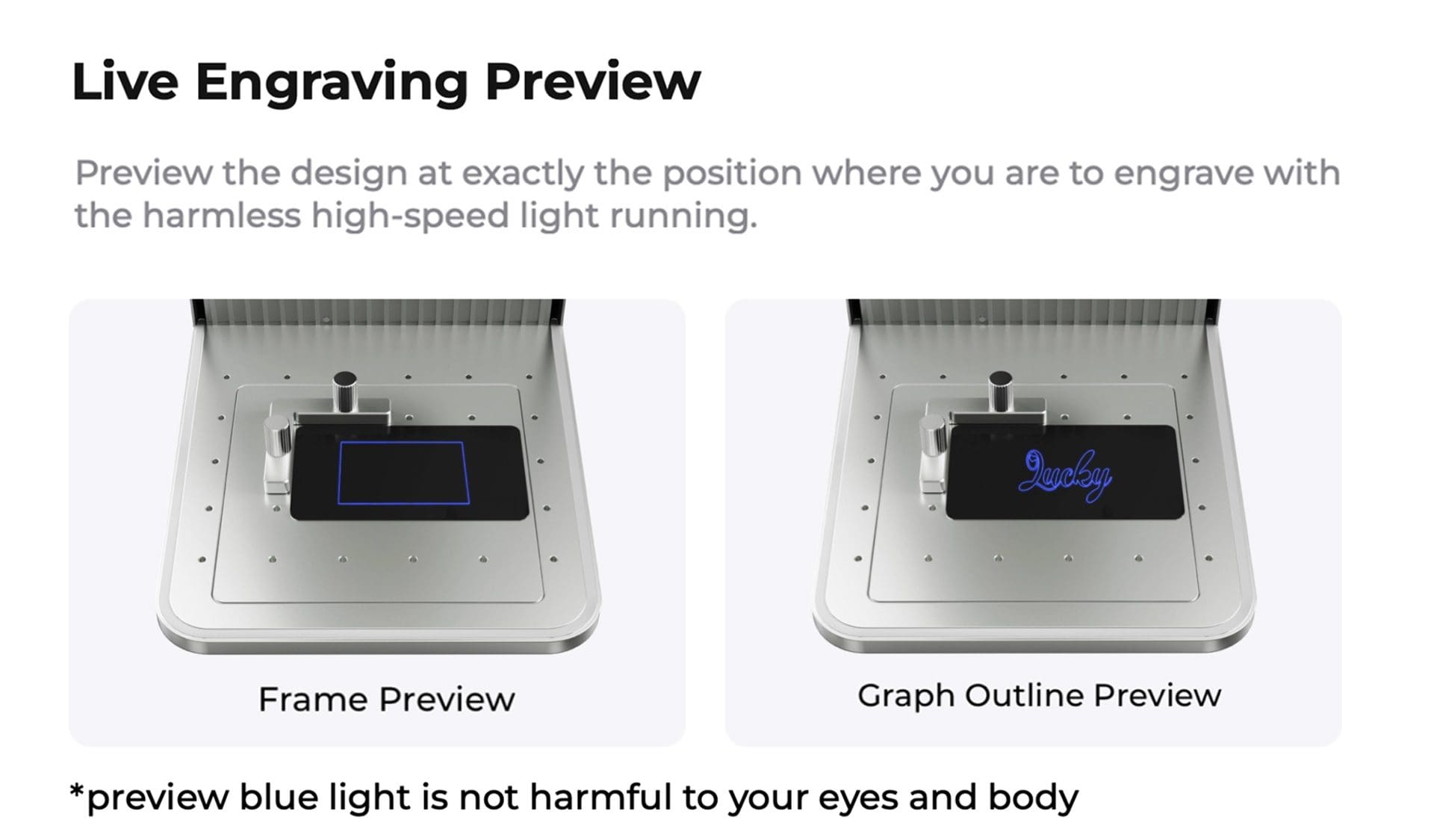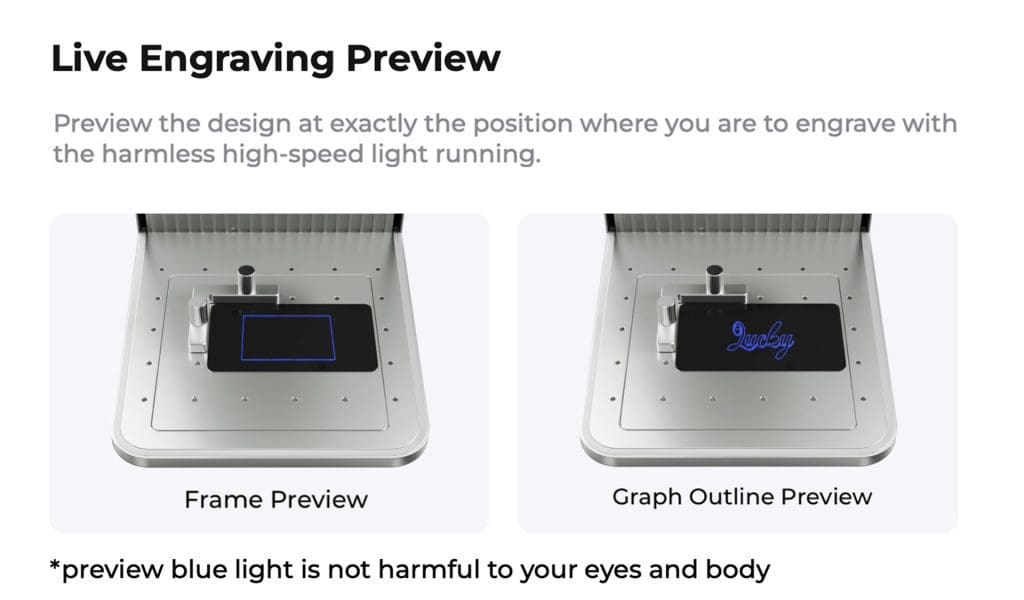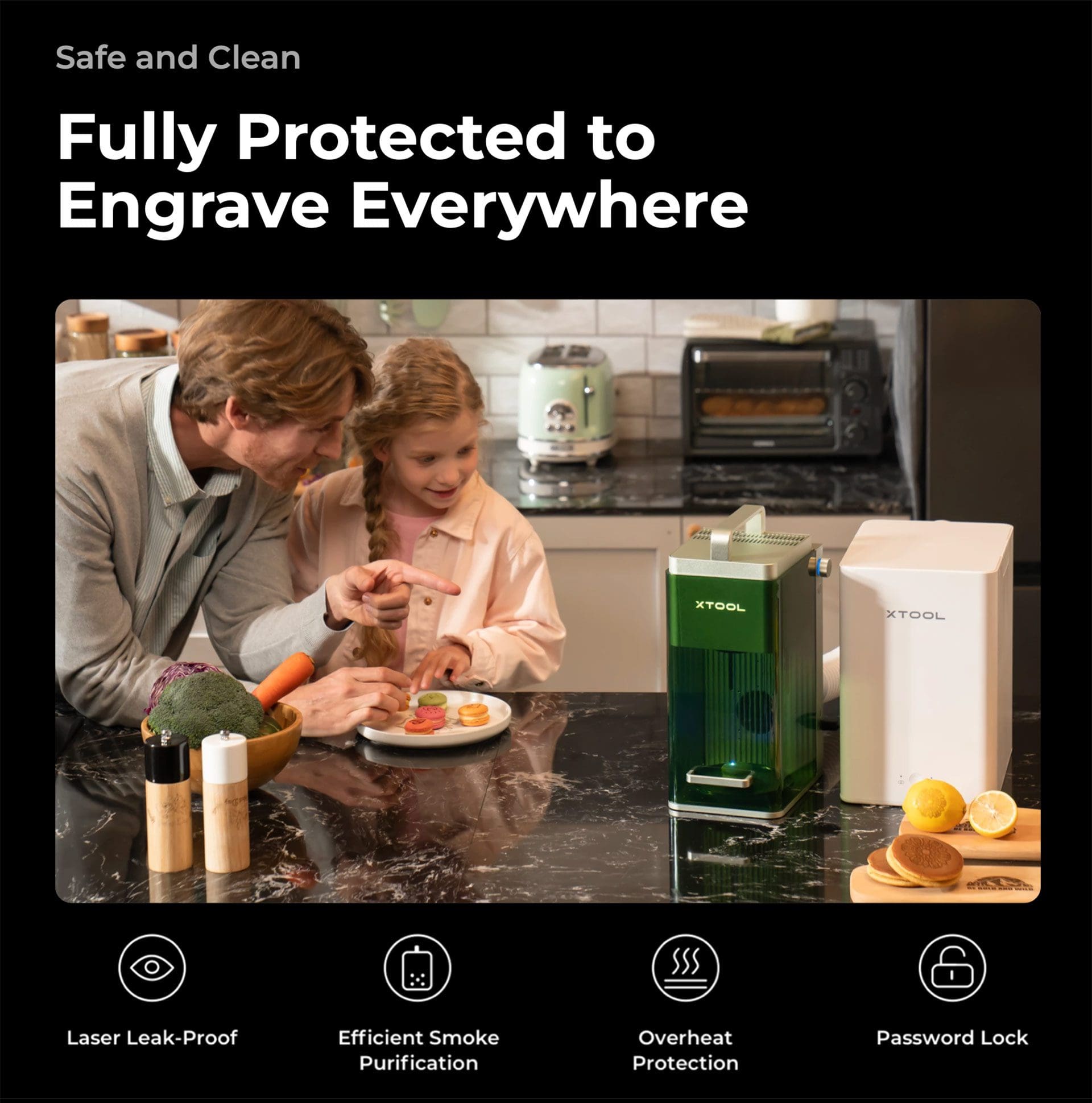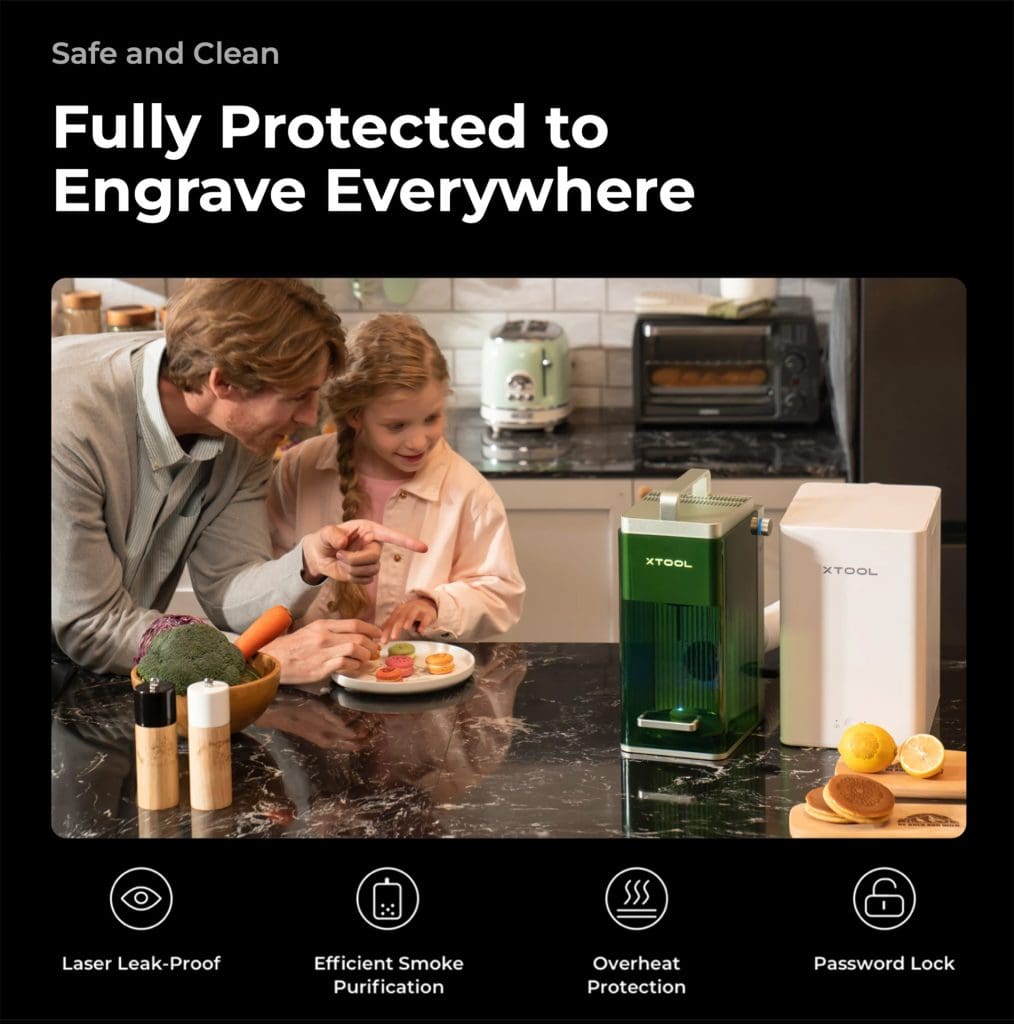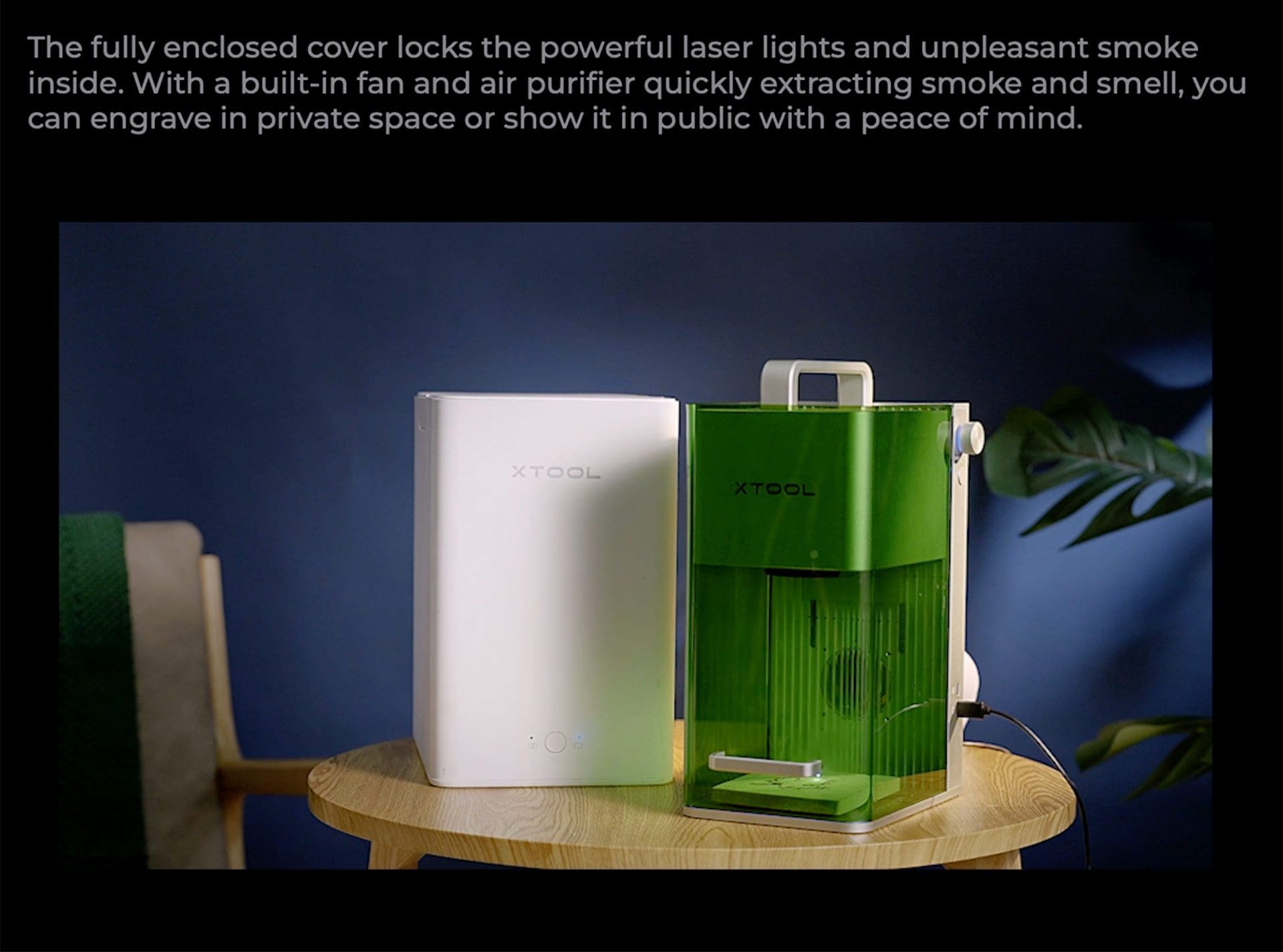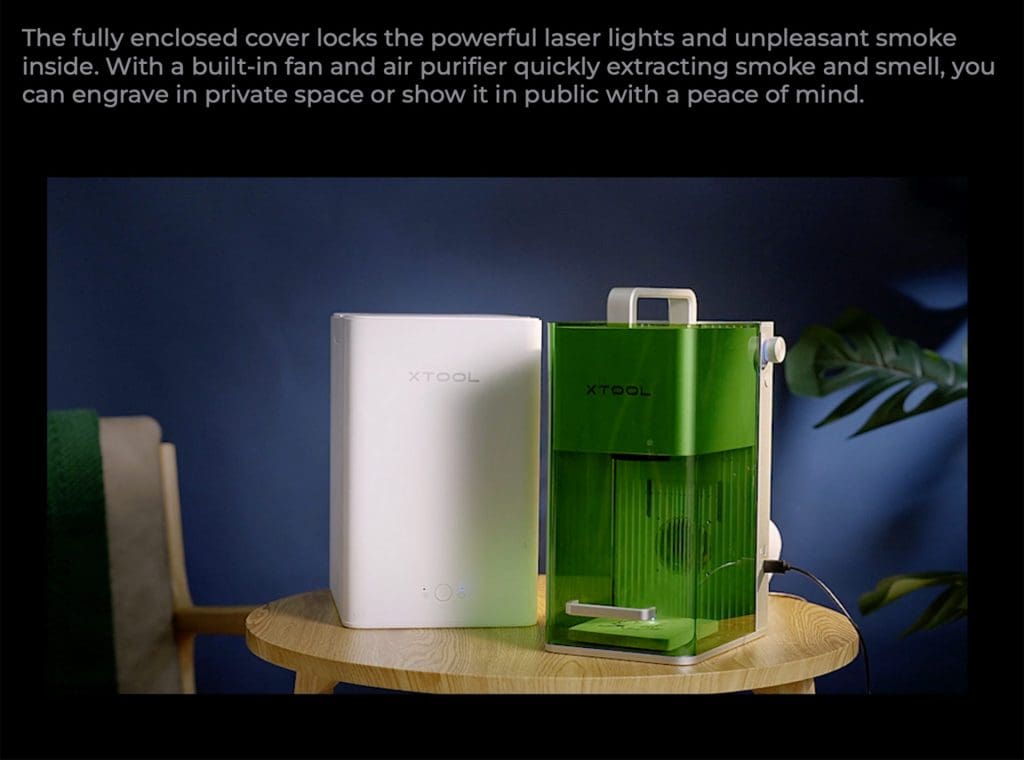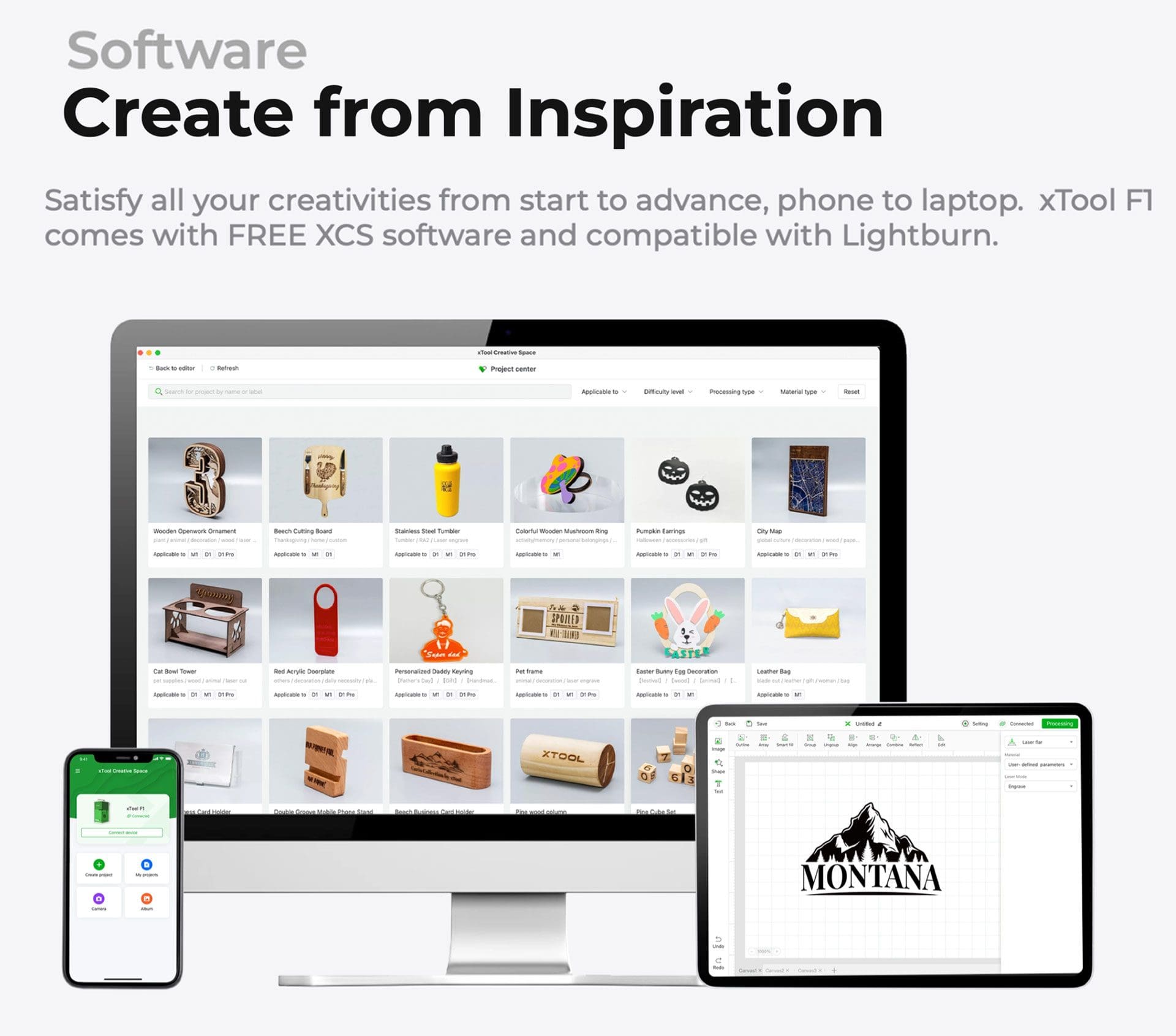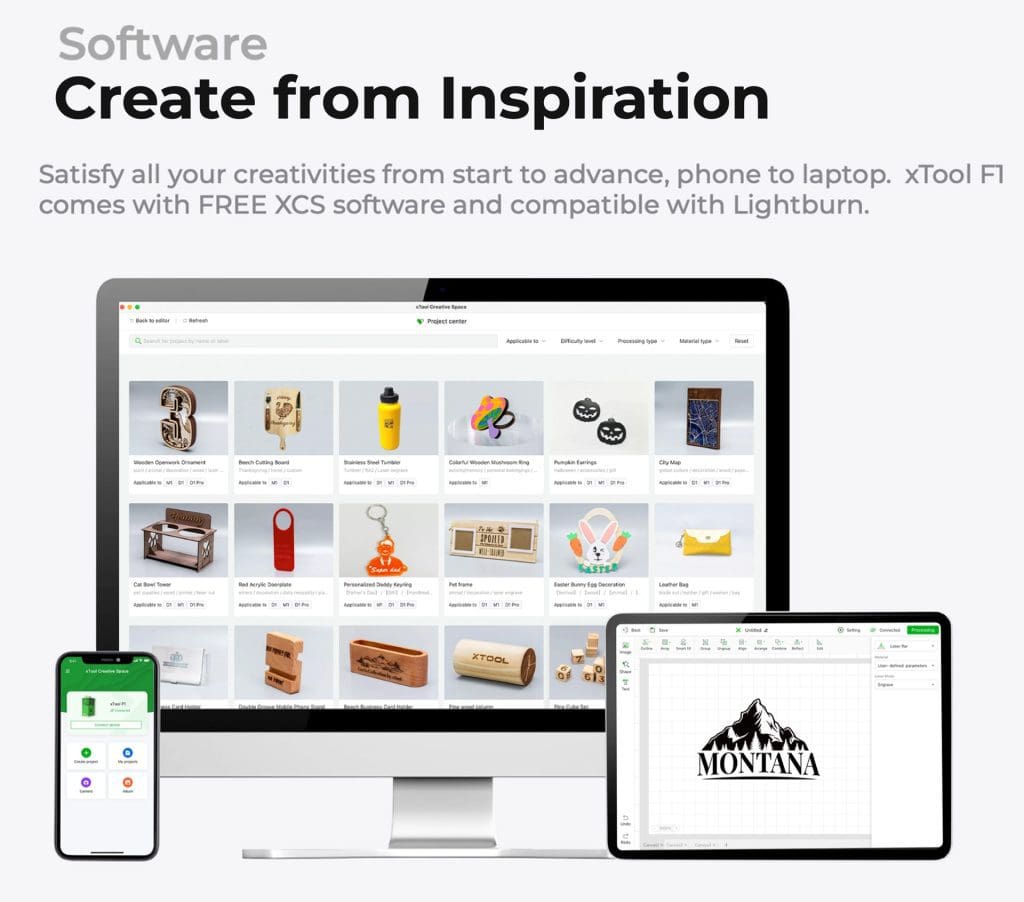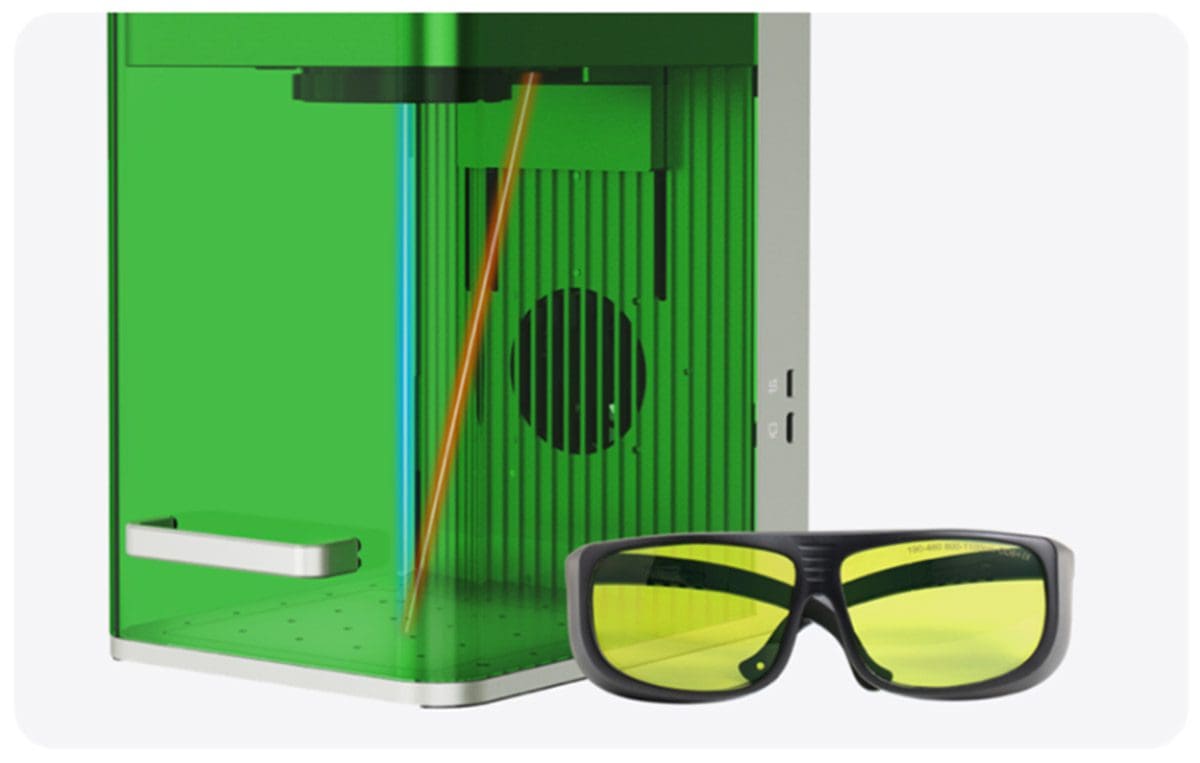 Double layer filtration
The cover can filter the harmful light of  455nm diode laser and 1064nm infrared laser. You can also use Safety Goggles in processing for extra safety. (Purchased Separately)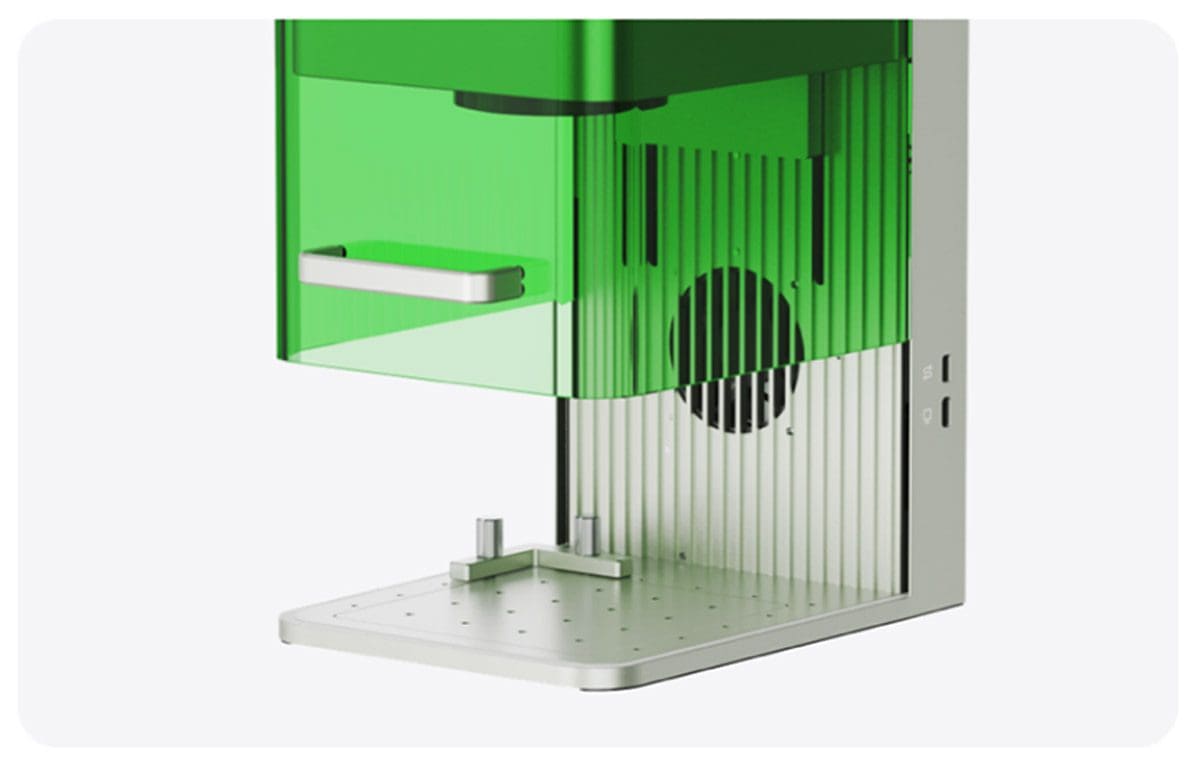 Cover stays at any height
xTool F1 cover can be adjusted to any position and stay at the height, protecting the materials from being damaged.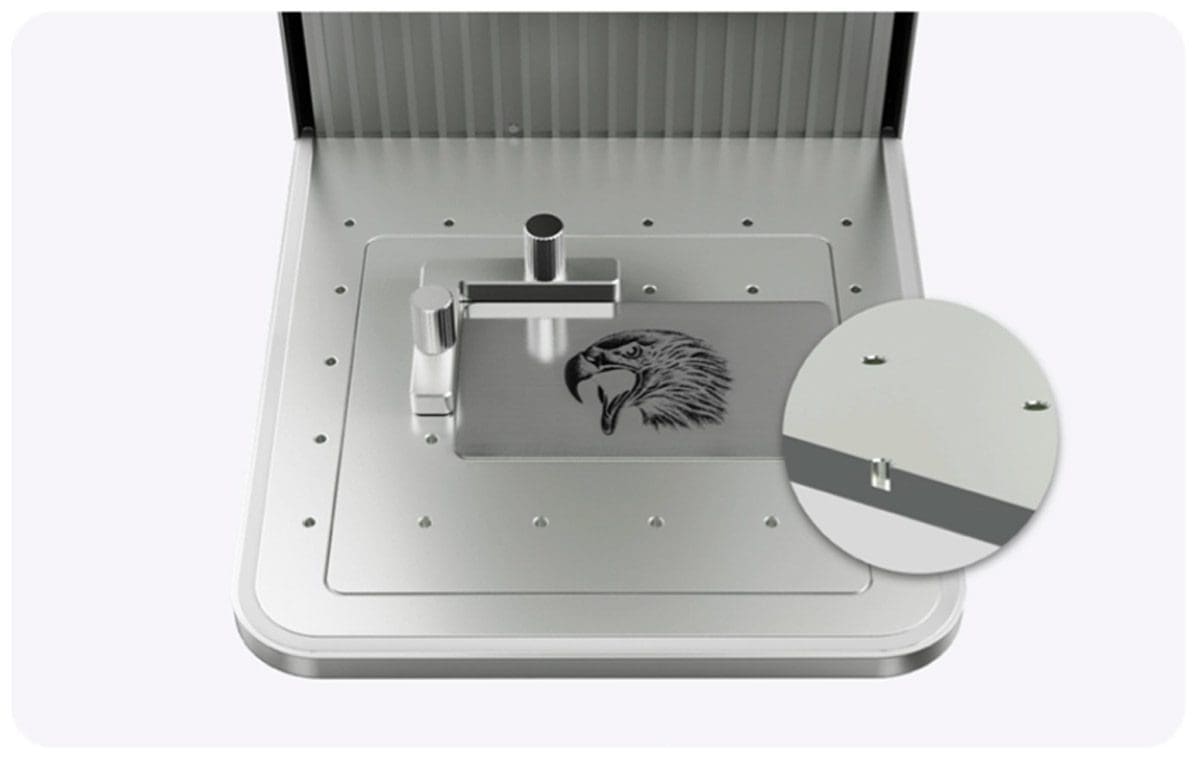 Desktop protection
The small holes on the baseplate used for stabilize the retaining frame is not penetrable. Protecting the desktop from working laser light.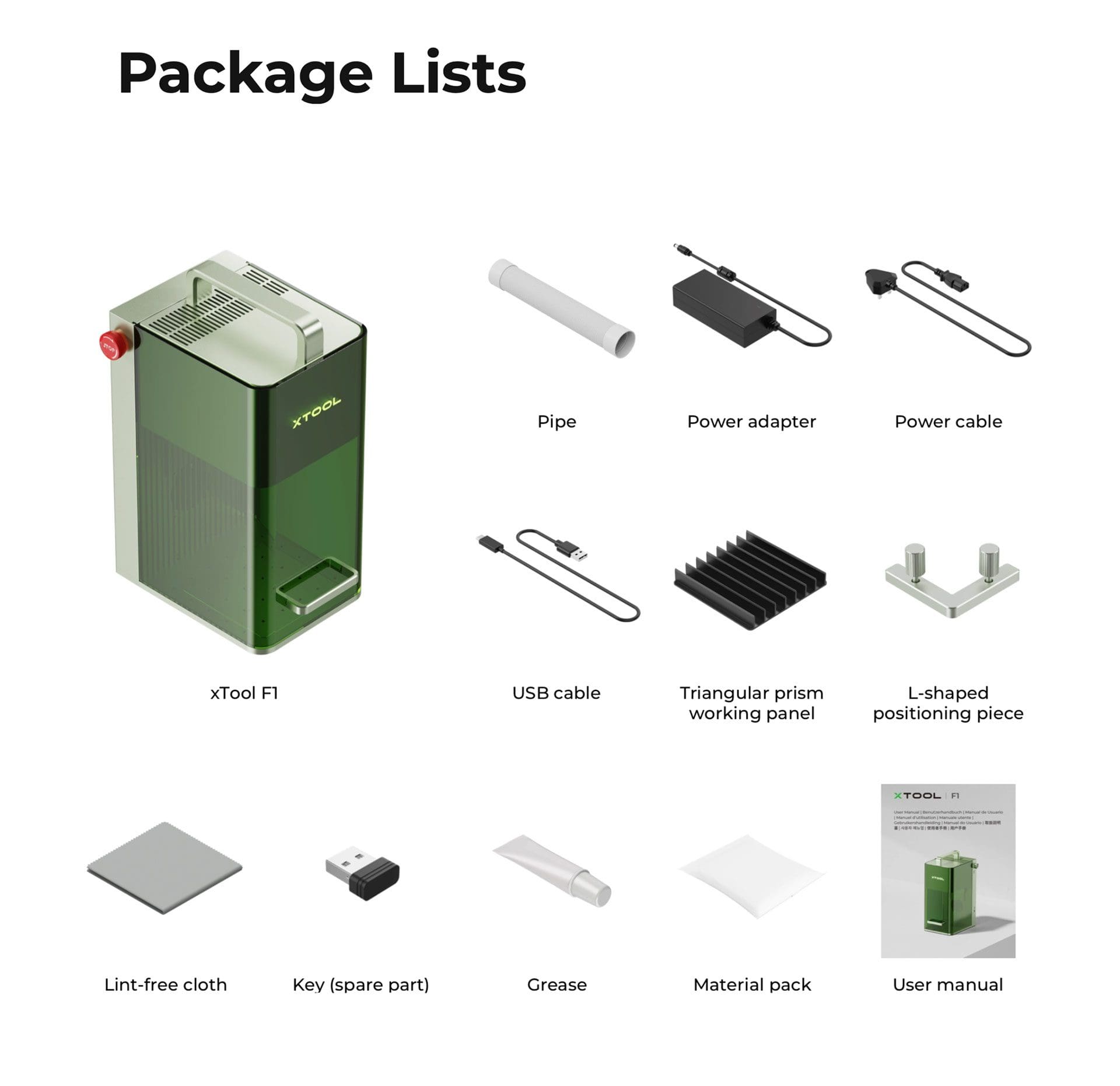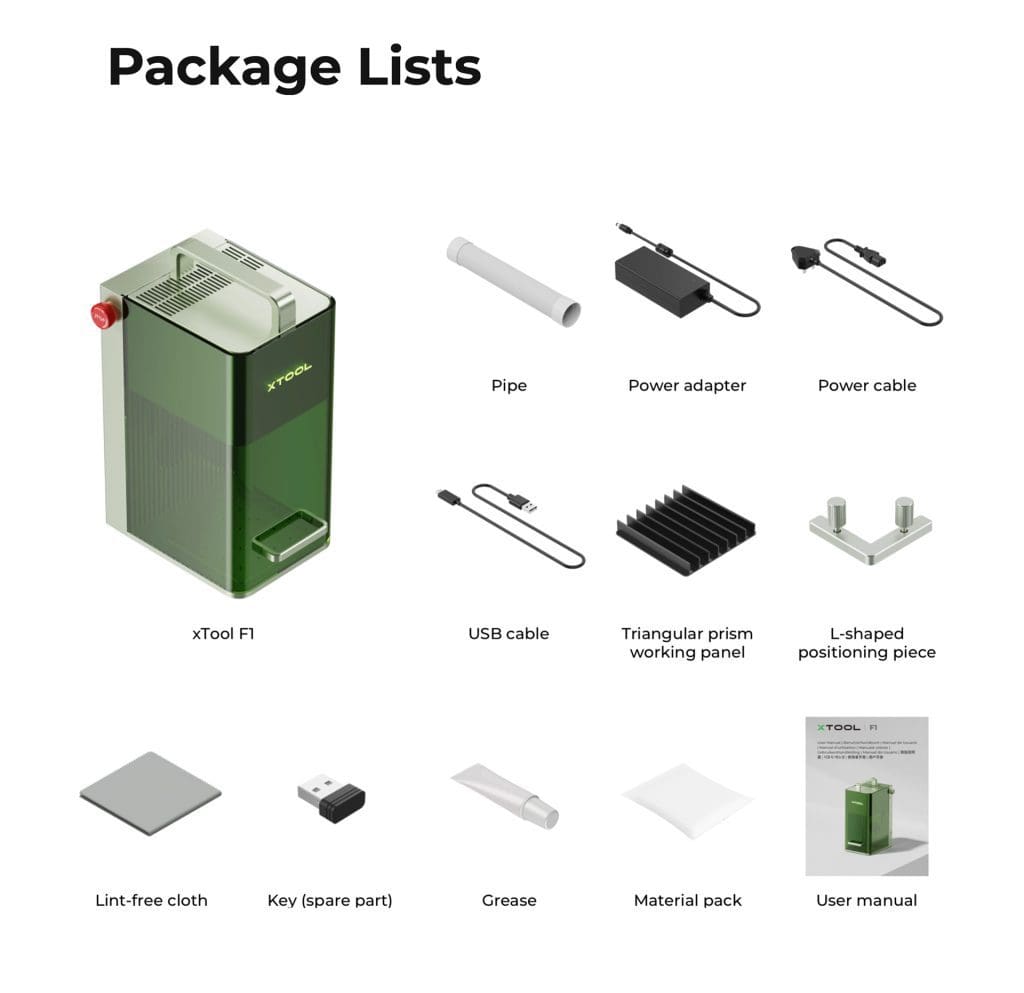 Key Features:
High-Quality Fiber Laser Source: Equipped with a top-of-the-line fiber laser source, the Xtool F1 ensures exceptional marking quality and longevity, allowing you to achieve clear and permanent marks on a wide range of materials.
Large Marking Area: The spacious marking area provides ample room for accommodating various sizes of products, granting you the flexibility to mark both small and large items with ease.
User-Friendly Interface: The intuitive touchscreen interface offers seamless navigation and effortless control, allowing even novices to operate the Xtool F1 with confidence and precision.
Robust and Durable Build: Crafted with robust materials, the Xtool F1 is built to withstand rigorous industrial applications, ensuring long-lasting performance and reliability.
Versatile Marking Capabilities: From text, graphics, and serial numbers to barcodes and QR codes, the Xtool F1 can mark a diverse array of data, enabling you to comply with industry standards and regulations effortlessly.
Fast Marking Speed: With a high-speed marking capability, the Xtool F1 significantly boosts productivity and efficiency, making it an ideal choice for high-volume production environments.
Easy Integration: The compact design and versatile mounting options enable seamless integration of the Xtool F1 into your existing production line or workstation.
Shipping: Pre-Order for delivery 7-10 working days.