The Auto Sheet Feeder A3 Plus simplifies the bulk cutting process by automatically loading sheet materials into your Silhouette cutting machine.
Place up to 20 sheets of material into the top tray and set the number of copies to be cut in Silhouette Studio®. Then, the Auto Sheet Feeder loads each sheet into the cutting machine and ejects it below the loading tray for a seamless, matless cut job.
Cut the same design multiple times, or send different cut jobs at the same time using barcodes. The Auto Sheet Feeder A3 Plus is compatible with the Silhouette Cameo 4 Plus and Cameo 4 Pro.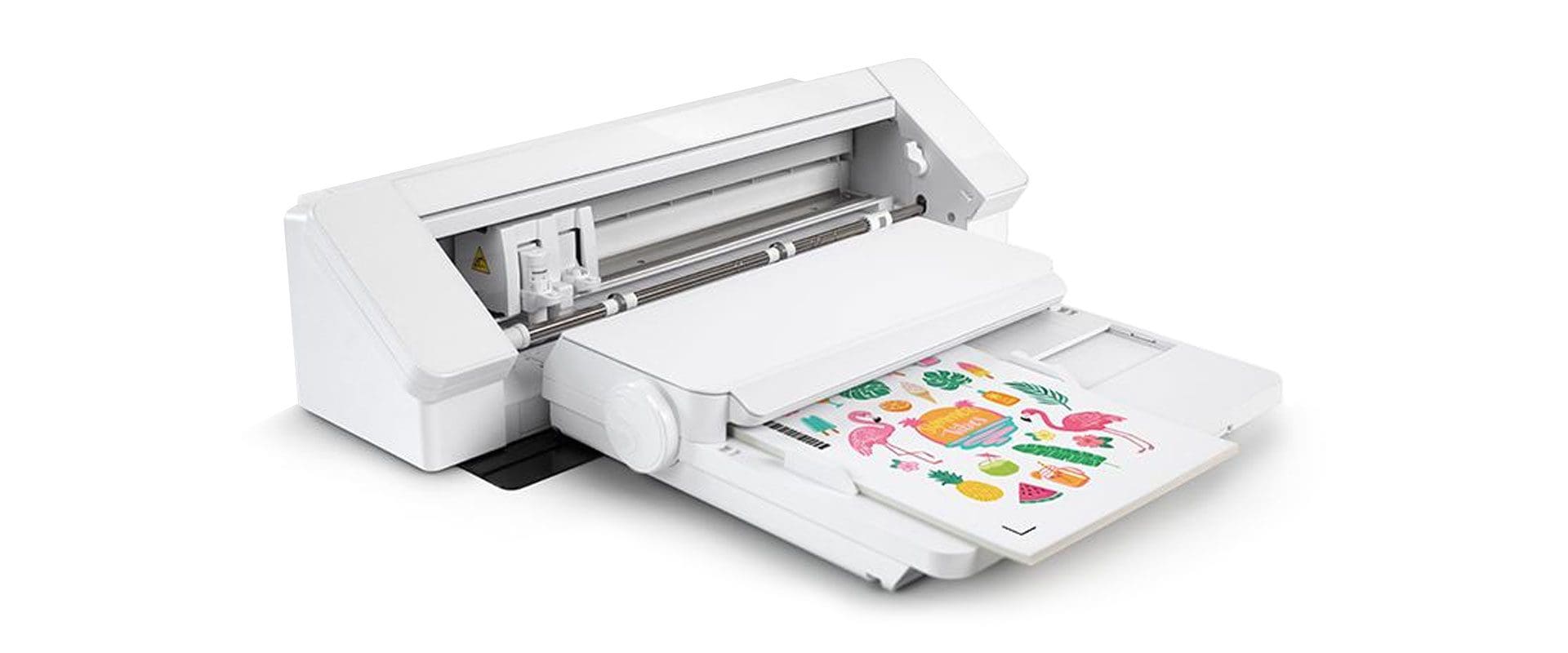 Auto Sheet Feeder A3 Plus Key Features:
• Compatible with  Cameo 4 Plus (15″) & Cameo Pro (24″) Machines
• Load Up To 20 Sheets • Accepts Media Sizes: 8.5″ x 11″ | 8.27″ x 11.69″
• Automatically Feeds The Sheets Into Your Cutter
• Popular Media: Cardstock | Sticker Paper | Printable Vinyl
• Cutting Functions: Print & Cut | Kiss Cut | Pop-Out Cuts | Ketch Pen Designs • 2 Year UK Warranty
Includes:
Sheet Feeder
Power Divider Cable
Positioning Base
Safety Sheet
Tech Specs:
Compatible Media Sizes: A3: 11.7 in. x 16.5 in. (297 mm x 42 mm), 12 in. x 12 in. (305 mm x 305 mm), A4: 8.27 in. x 11.7 in. (210 mm x 297 mm) & US Letter: 8.5 in. x 11 in. (216 mm x 279 mm)
Compatible Media Types: Sticker paper, photo paper, and other rigid sheet materials. (Curled or electrostatically charged media may not be used)
Compatible Media Thickness: 0.18mm~0.26mm
Maximum Material Capacity: 20* / ≤ 4.4mm (*Maximum capacity varies by media thickness.)
Compatible Cutting Machines: Silhouette Cameo Pro & Silhouette Cameo Plus
Interface: USB 2.0 high speed (no Bluetooth® compatibility)
Unit Dimensions: 15.28 in. x 14.5 in. x 3.3 in. (38.8 cm x 36.8 cm x 8.4 cm)
Unit Weight: 4 lbs 5.1 oz (1.96 kg)
Requires Silhouette Studio software version 4.5.117 or higher
Minimum System Requirements: Windows 8.1/10/11 or higher or Mac OS X 10.14 or higher, 2 GHz processor, 4 GB RAM, 2 GB available disk space, USB port, High-speed internet connection (recommended)